Used Ocean Rodeo ALUULA Flite A-Series 14.5m Kite
Used Ocean Rodeo ALUULA Flite A-Series 14.5m Kite
Kite material still crispy. Holds air and flys great. There are about 7-8 little less than pinky nail sized tears in the canopy that have been patched with Tear-aid. They shouldn't affect the way this kite flies in anyway. This kite is awesome! This one of the favorites among our staff. It is such a lite weight kite its incredible. The normal price tag reflects how good these are. So take this opportunity to get one at over $1000 off!
Out of stock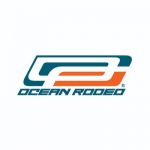 *All used kite/wing/board sales are considered final. We do our best to accurately describe the condition of each item. If you have further questions, please feel free to give us a call at 321.252.5483. If you decide you do not wish to keep the kite upon receiving it, it must be shipped back (at your cost) within 2 business days of receiving it. We will then issue a refund (minus our shipping cost) once we receive and inspect the kite. We will not accept returns once the item has been used on your end. Enjoy!
Ocean Rodeo A-Series Aluula Flite
The ALUULA-powered A-Series Flite is a 3-strut kite that is highly responsive yet lighter than current no-strut kites, providing optimum light wind performance, while retaining precision and control in increased wind speeds.
The extreme light weight, combined with the stiff yet reactive ALUULA airframe technology, means larger kites become supercharged, allowing performance levels to increase exponentially.
To further build on the enhancements provided by ALUULA, we have fine-tuned all our light wind manufacturing techniques and components, with the Flite Ultra Lite canopy using proven D2 double ripstop from Teijin.
Incredibly responsive, the A-Series Flite excels in all riding styles and with whichever board you are riding.
The days of compromise are over. The A-Series Flite is the world's lightest, strongest, and highest performing light wind kite!