Fixmykite Slingshot One Pump Replacement Stick-on Valve
The FixMyKite Slingshot one-pump kiteboarding valve replaces any Slingshot one-pump system; also compatible with Ozone one-pump systems.
Fixmykite.com Self-Stick-Valves will stick on any bladder material or color.  Simply peel and stick to make a fast and easy repair, or attach to a newly replaced bladder.  The specially formulated adhesive is incredibly durable making for a permanent repair.  Everything needed for installing the new valve is included in the package:  alcohol wipe and detailed instructions.
MEGA Option: The MEGA valve option refers to the size of the TEAR-AID PATCH ONLY.  MEGA patches are 4 inches in diameter as opposed to the standard valve patch which has a 3" diameter. This extra inch means 77% more adhesive base and surface area compared to the standard valve patch size. The MEGA-valve patch is necessary when the old valve is cut from the bladder or leaves a tear during removal. The additional surface area provided by the Mega valve Tear-Aid patch allows quick and easy bladder repair eliminating the need for an additional bladder patch. The Mega Valve Patch can also be used if the valve area of the bladder is warped.
If your old valve(s) cleanly peel(s) off, a larger Mega patch in most cases isn't necessary.
How to install a fixmykite.com self stick valve?
1. Valve Removal: If replacing valve, carefully peel off old valve. If old valve does peel off, cut around circumference of valve to remove
2. Cleaning: Wipe area where valve will be placed with provided alcohol swab. DRY COMPLETELY WITH A CLEAN PAPER TOWEL.
3. Peel and Stick: Lay bladder out flat. If possible, have a friend lightly hold bladder on table or other smooth even surface. Peel off paper backing, center valve over hole, and place valve on bladder.
4. Press: Press valve from center outward to remove air bubbles and ensure proper adhesion and creases.
*Pro Tip- Use a hair dryer to heat the valve. This makes it easier to remove the valve. After placement of the Fixmykite self stick valve use the hair dryer again to warm the adhesive. Press the valve from the center out massaging and stretching creating positive adhesion. Be careful not to overheat the bladder or new valve.
Brand
PKS Dist
PKS makes parts and accessories for kiteboarding and kitesurfing related products. Find replacement valves, bladders and other repair items for you kites and kiteboards.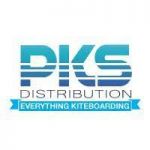 Slingshot Kiteboarding
Buy Slingshot Kites, Foils, Boards and Accessories (On Sale now)
Slingshot Sports KiteBoarding, Wake, Surf Gear.
Kites, boards for kite, wake and surf, foils, and accessories from slingshot sports are some of the best in the industry
History of Slingshot
Since 1981 Tony Logosz and his brother Jeff have dedicated themselves to the performance and design of quality water sports equipment. Years of hard work and innovation, that is spawned from Tony's ability to think in original ways, is what fuels them today. In 1999, after numerous innovations in windsurfing, wakeboarding and other major sports, both set forth to found Slingshot. Since then Slingshot has grown to be a global brand which caters to top kiteboarders and wakeboarders in the world.
Slingshot in today's board sports industry
Slingshot today: achieving this level of success commits us to our core beliefs. People who ride Slingshot will always come first. Our commitment to quality, innovative design, testing and riding have been a driving force for an entire decade. Through this decade we have been awarded four U.S. patents that make kiteboarding more convenient and safer. We also proudly license patents, from other great innovators of our sport, to help establish high levels of quality and set industry standards. This contributes to the prosperity and growth of kiteboarding and wakeboarding. Have a question about Slingshot Kites, Slingshot Kiteboards or Slingshot Accessories?
info@kiteboardingcloseouts.com
Kiteboarding Sale
Sale Prices - Get the Best Sales online
See our kiteboarding equipment that we have for sale by looking at the items below marked with the circular blue "Sale" sign, or navigate to the homepage and look at the bottom under the section:
ON SALE NOW! DISCOUNTED KITEBOARDING GEAR
Kiteboarding Kites
If you are looking for kiteboarding kites for sale, we can help. At Kiteboarding Closeouts, we often buy previous season inventory in bulk so we can pass those savings on to you. Contact us to find out if we have the kite you are looking for. You can purchase with or without bar and lines.
Slingshot Kiteboarding Kites
-Slingshot kite for sale:
See our current inventory of slingshot kites In general we usually carry:
Slingshot Rally Kite
Slingshot SST Kite
Slingshot RPM Kite
See this page to view
kites for sale
Sale Prices
Sale prices can vary based on new vs. used. For instance, we may have a 2015 for under $400 or a new kite for $1,221. Review the products below to see our current stock of new and used slingshot kites.