Nobile/Cabrinha 13m Contra Freeride Package
Nobile/Cabrinha 13m Contra Freeride Package
What's included in this package?
Cabrinha 2020 13m Contra
2021 Cabrinha Overdrive Recoil Quickloop M/L
2019 Nobile 2HD
Nobile IFS Pad/Straps Black L/XL
Going to be extremely difficult to find a better deal than this! Limited quantities so hurry and secure your amazing freeride deal package!!
*Don't forget to add a harness of your size if you need one!*
Out of stock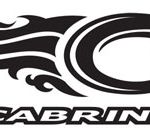 This is a great package for anyone looking to get out in light to moderate wind. The 13m Contra is a weapon when it comes to versatility. Get out and ride for less!
2020 Contra
PERFORMANCE LIGHTWIND / FREERIDE -ALL NEW DESIGN!!
SIZES AVAILABLE- 13, 15, 17, 19
DESIGN PROFILE
3 Strut, Hybrid design, Low drag wing tips, draft forward profile.
Perfect for any rider that wants to extend their game into the lightwind arena with a responsive, lightwind kite.
Light wind used to be considered the archenemy of kiteboarding. That was until Cabrinha introduced the Contra light wind kite with its unmatched efficiency and performance combination. Every riding style and discipline now has a kite to bridge your riding into the light wind arena.
The Contra's light weight 3 strut hybrid design performs incredible things in what used to be known as the unrideable realm. A true light wind performer in any and all riding categories.
FEATURES & BENEFITS
• NEW Nano Ripstop canopy, the new bench mark in durability, stability & responsiveness • NEW Optimized Dacron layout for reduced weight & improved handling charecteristics • NEW Agile and faster steering for increased power delivery
• NEW Refined low end performance for better upwind ability
• NEW Lighter bar pressure for effortless big kite control
• Pure Profile Panels for efficient aerodynamics
• Strategic canopy reinforcements in the high stress areas
• High Tenacity Dacron for enhanced arc stability
• Excellent performance across all riding styles
• Effortless relaunch in the lightest of wind conditions
Product Code: K0KOCONTR
---
2021 Cabrinha Recoil Quickloop M/L
ADJUSTABILITY, INDUSTRY STANDARD CONNECTION & SIMPLICITY
Product Code: K0CSODQLC
Carried over from 2020. The 2021 version bar is pretty much the same as last years.
Medium (44-52), Large (52-60)
A multi-function ergonomic adjustable control bar with Cabrinha's 1X security, Quickloop connection and Trimlite trim system.
Every rider from beginner to pro who uses an inflatable kite with a single line (1X) compatible method of security. Adjustable bar length and a cleat trim are a priority.
RIDER PROFILE
Every rider from beginner to pro who uses an inflatable kite with a single line (1X) compatible method of security. Adjustable bar length and a cleat trim are a priority.
The Quickloop Overdrive 1X Recoil is a highly refined control system with universal compatibility. From its soft and ergonomic adjustable bar ends to it's Recoil trim and 1x security system, the Quickloop Overdrive 1X Recoil is a high performance and feature rich method of kite control.
What makes the Quickloop Overdrive 1X superior to other systems is its accurate ergonomics and its well thought out form factor. The security system is intuitive, operates without effort and is integrated seamlessly into the design.
QUICKLOOP
Quickloop is an opening harness loop connection designed to work specifically with our 1X single line flagging system. Its defining feature is its ridiculously simple operation. When you activate the 1X single line flagging system the power of your kite is immediately killed and will rest motionless on the water or land.
• Comprehensive safety with single line 1X security flagging • Universal Quickloop connection
• Quick and easy QR operation
• Removable centralized security pin
• Spinning handle
• Protective PU tubing for main line and security line
Our industry first dual density highly textured bar grip provides a unmatched rider interface for unhooked, as well as hooked-in riding. The ergonomically designed asymmetric finger bar provides intuitive and instant tactile left/right orientation. Our soft touch bar ends provide a safe and stable steering platform with on-the-fly bar width adjustment and convenient line retainers.
• NEW Easy adjust Overdrive bar end with 8cm width and leader adjustment
• NEW Fully retracting bungee line retainer
• NEW Soft, yet durable and ergonomic injection EVA bar ends with flex grooves
• Asymmetric design with superior comfort and traction for enhanced grip
RECOIL
The Recoil system keeps your trim adjusters in the same position everytime. Even after you've depowered your kite, Recoil will return the trim adjusters to the exact position for easy operation.
• Easy to use pull-pull trim system
• Unique spring loaded system, keeps your trim adjuster
within reach
• Largest amount of depower available
• Low 'V' connection for direct steering
• 1X Centralized flagging line connection point
• DSM DyneemaTM low elongation flying lines for direct
and uncompromising performance
• 8m lower front lines for convenient serviceability • Color coded line connection, for improved safety
• Low 'V' connection for direct steering
• 1X Centralized flagging line connection point
• DSM DyneemaTM low elongation flying lines for direct and uncompromising performance
• 8m lower front lines for convenient serviceability
• Color coded line connection, for improved safety
Includes Short Leash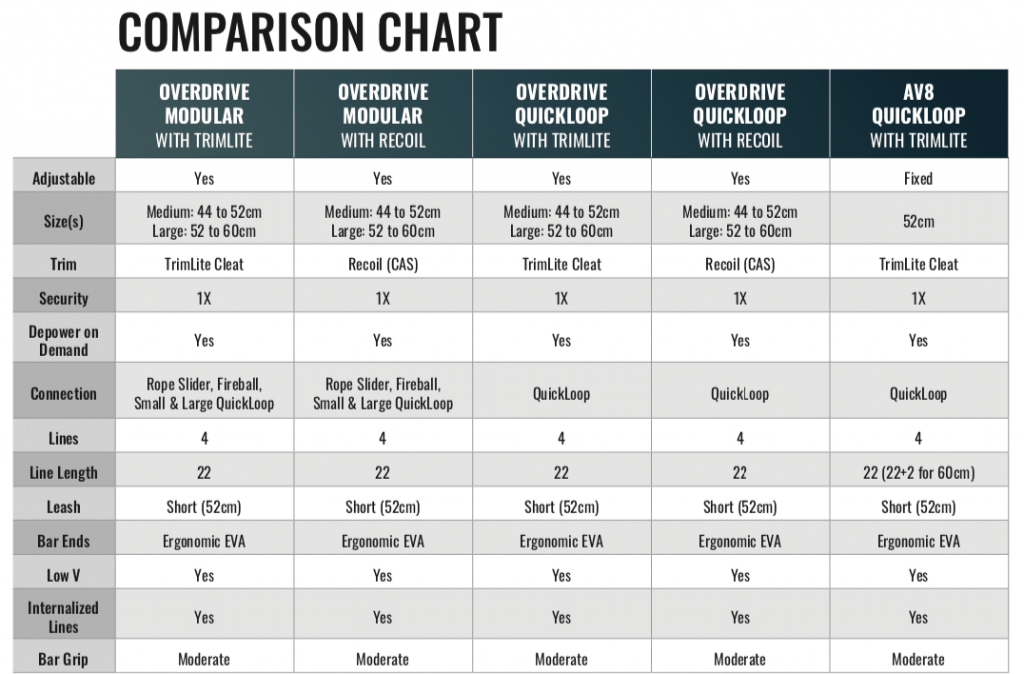 ---
2019 Nobile 2HD Kiteboard
Free ride/Flat water
137 x 43
The Hydrodynamic Rocker Line is designed for maximum speed and early planing. Its shape gives very good upwind performance, designed to avoid water resistance at high speeds, and it is constructed using Pop Grower technology, to ensure the most explosive pop. It was also designed to withstand hard landings after performing Big Airs and Megaloops. With the best upwind performance and hard edge grip, 2HD is the fastest board in the twintip collection
---
Nobile IFS Pad/Straps Black L/XL
IFS is the next step forward in Nobile. Built of the light EVA foam, they're not only light and don't absorb water, but they are also comfortable and user-friendly. Their major advantage is the comfort and the ability to adapt to any foot shape.
An ergonomic shape has been re-designed – the pad surface is the reflection of the human foot and combined with flexible plastic material it ensures even better foot grip during the ride, which gives you the solid control over the board. In addition, the platform at the toes improves control over the board and precision in transferring the body movement to the board. New designed straps firmly hold the foot in the pad without any uncontrolled movements, while additional pads on the edges improve the comfort in most delicate foot parts.
Another layer was added in the toe area, in order to press the toes to the pad surface. Ecoleather guarantees the quality and solidity of the product, the neoprene inside improves the comfort, while the wide Velcro-fastened buckle makes the whole fastening solid and reliable. The strap itself is fastened inwards, which was proved by the ergonomics tests – it is also less prone to accidental catching in by the kite lines. The pad base made of solid plastic has 4 installation holes which allow to change the angle of attaching them to the board, according to user preferences.
Brand
Cabrinha Kites
Cabrinha Kiteboarding
kites -  Cabrinha Boards, Cabrinha foils & surf
Whether you are looking for the new Cabrinha Moto Kite or popular kites like the Cabrinha Switchblade, Contra, Kiteboarding Closeouts can help you get your complete quiver together and get you out on the water. Set up a user name and password with us to start shopping for state-of-the-art Cabrinha gear.
We carry all of the latest Cabrinha products. Follow us on Instagram to see the latest sales, trends, and promotions.
From beginner rider to advanced improve your sesh with Cabrinha's product lineup. For more information stop by our shop or call us. We even provide instructions (in English). Explore FX, bow kite, canopy material, nano, Cabrinha news regarding conditions, wind range, proper sizing, control, pull, holding an edge, boosting, types of gear, kiteboard alternatives, wings, and everything from videos, bar and lines, kite stability, various options/offers available in stock, and more.
Join us at an event demo to try out the latest in Cabrinha kites. Meet the Cabrinha team riders, get insights about the latest in the sport. Level up your sessions.
We love our customers. Phone, email or message us for more info.
We offer FREE shipping on most Cabrinha kites, kiteboards, foils, surf, spreader bars, chicken loops, and accessories (some minimum quantities apply). You can also choose local pick up. Use the navigation below to find the products you are looking for quickly and easily.
Cabrinha leads the industry in safety and performance. Since 2000, Cabrinha, a subsidiary of the Pryde Group, has climbed the ranks to take the position as the leading kitesurfing brand, selling in over 40 countries worldwide. Inspired and driven by Maui waterman, Pete Cabrinha, the company produces everything from kites to boards to accessories and sponsors the top athletes in the sport.
The Cabrinha approach to kiteboarding has evolved very much from the same philosophy that Pete has applied to his many years of surfing.
By keeping an open mind to all styles of riding and embracing new technologies, Cabrinha has been able to lead kitesurfing into a new era of performance.