Core Sensor 3S PRO Bar
$769.95
Experience next-level innovation, functional design, and clean esthetic in the ultra-light Sensor 3S Pro – a legendary control bar with groundbreaking features.
Package Includes Carbon Fiber Control Bar 24m Tectanium Vario lines (18+4+2m), Core Short Leash Bar, Carry Bag
In stock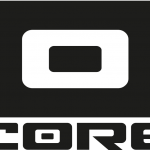 Everyone's favorite titanium and carbon fiber control bar delivers the same incredibly light, direct, and safe experience, but with some truly innovative features.
Core cleaned up our bar ends and made them more ergonomic and useable. And the soft bar ends now flip open to reveal hidden line winders and simple width adjusters. The biggest change, though, is the all-new easy-in QR. They designed a quick release that's incredibly easy to reconnect with one hand.
Features
CARBON SOUL: The incredibly light and rigid carbon fiber composite reduces the bar's inertia, which in turn improves response and control. Kitesurfing has never been more precise!
TITANIUM CORE: The integrated titanium truss ensures our twin auto-untwist center lines that pass through the center of the bar do not affect the bombproof rigidity of our bar. It might be overkill, but we prefer it that way. And if the center lines wear out the bar guide, you can always replace it with a fresh one.
NEW! STEALTH WINDERS: No divots, sharp corners, or hard protruding ends on this bar. The clean, minimalistic bar ends create no new contours to interfere with your fun. After your fun sesh, the soft bar ends fold open to reveal hidden line winders. Nifty!
NEW! GRIPLOC: The narrow, non-slip asymmetric grip is easy on the hands – even for marathon sessions. Contrasting colors provide improved left/right visual guidance. And a thin redline on the underside lets you know if the bar is reversed.
TECTANIUM VARIO LINES: Exclusively developed for CORE by Liros, the market leader in specialized aeronautical and sail cordage. The no stretch Tectanium center and steering lines are 400% more resistant to elongation and feature an unbelievable 50% higher breaking strength. The 10% thinner lines are also noticeably more aerodynamic. CORE's adjustable length Tectanium lines let you fly your kite at 18, 20, 22, or 24 meters with its base 18m lines and 2 extensions.
NEW! LIVE WIRE: Feel more "connected" to your kite with floaters that don't interfere with the natural movement of the steering lines as they end a few centimeters above the bar. Adjust bar width by merely swiveling the line block hidden under the Stealth Winders. And the elastic line keepers disappear into the floaters for a clean, uncluttered kite session.
AUTO UNTWIST: Twisted lines are a thing of the past. Untwisting your front lines after looping your kite is as simple as pulling in the bar. Front line twists only occur below the Sensor 3S Pro bar where a ceramic swivel unravels the front lines automatically. Another benefit is the sweet "between the fingers" comfort when your hand straddles the center lines due to the narrow width and coating of the front lines. Welcome to the era of auto untwist!
4:1 ADJUSTER: Simple. Fast. Easy. And proven. Our block and cleat system reduces pulling forces by a factor of four, making quick adjustments in gusts a breeze. And the adjuster rope features a new elasticized construction which shortens and keeps the rope out of your way.
NEW! CIC RELEASE: The heart of our CORE Intuitive Connect Release is our push-out and easy click-back-in quick release. The red CIC Release cap is designed to provide a superior grip in emergency situations. And reconnecting the quick release is as simple as re-inserting the chickenloop end into the CIC mechanism until you hear it click in. CIC Release. Just release and click back in. The Sensor 3S Pro comes equipped with our standard triple ring. The triple ring is not only easy to hook your leash to but also allows you to easily attach a second leash while transferring the kite to a friend.
SUPPORTED SINGLE FRONTLINE SAFETY (SSF): CORE's exclusive hybrid system combines the advantages of a single front line, double front line, and fifth line safety. When deployed, it blows out the front line (below the "Y"), eliminating pull. At the same time, a pulley system shortens the second front line (above the "Y"), which moves the kite to a stable and safe relaunch position.
SHORT SAFETY LEASH: Extra short is extra safe. A short safety leash comes standard with all CORE bar systems. When connected to your spreader bar, our 50cm leash delivers better ergonomics and safety. It's easier to see or grab, and it won't tangle. If, on the other hand, you see yourself unhooking in the future, we have a Pro Leash for you.
LINES MADE IN GERMANY: Durable, pre-stretched lines for long life.
SPLICED ENDS: Core splices all their ends before sewing for a more permanent hold. It's a little more work, but this method guarantees higher strength and better aerodynamics.
REPLACEABLE BAR INSERTS: Bar inserts that surround the depower lines lubricate them as they pass through the bar to reduce wear. The inserts are also easily and inexpensively replaced without tools.
ANTI-SLIP COATING: More grip's always better. Special rubber is applied to the bar ends and CIC release to give the surface even more grip when wet.
Package Includes Carbon Fiber Control Bar 24m Tectanium Vario lines (18+4+2m), Core Short Leash Bar, Carry Bag
6 YEAR PARTS AVAILABILITY: CORE bar systems are built to last. Our legendary durability is backed by a six year parts availability guarantee. We will stock all Sensor 3S Pro replacement parts for a minimum of six years from date of purchase.
Compatibility: The Sensor 3S Pro bar is fully compatible with the XR7, XR7 LW, XR6, XR6 LW, XR5, XR5 LW, XR4, XR4 LW, Riot XR3, Riot XR3 LW, Riot XR2, Riot XR2 LW, Riot XR, Riot XR LW, Nexus 2, Nexus 2 LW, Nexus, Nexus LW, Free, Free LW, GTS6, GTS6 LW, GTS5, GTS5 LW, GTS4, GTS4 LW, GTS3, GTS3 LW, GTS2, GTS, GT, XLITE, Section 4, Section 3, Section 3 LW, Section 2, Section 2 LW, Section, Section LW, Impact 2, Impact and lots of 4-line kites by other brands.