2022 North Navigator Control System
The Details
Switch effortlessly between disciplines with the Toolless Interloop, our no-tools required modular harness loop replacement system. The Navigator Control System connects you intuitively to your kite, using industry-leading SK99 Dyneema lines from Liros for precise performance. The 2022 Connect Quick Release and leash now complies with ISO Standard 21853:2020. Faster, safer release and intuitive single-action reload in all conditions. Available in three sizes, the refined ergonomic design offers durability, comfort and tactile control. Knowing your kite's position just became second nature.
FEATURES
- Toolless Interloop System with LockGuard
- Connect Quick Release with intuitive single-action reload Industry-leading
- 100% Dyneema SK99 flying lines
- Three adjustable bar length options
- Omnidirectional grip with offset finger bar and colour-coded components
- Spinning leash attachment ring
- Soft EVA bar ends with retractable line winders
- Protective PU covered leader lines
- Adjustable cleated trim system
- Lightweight over-molded trim handle with Dyneema lines
- Durable covered mainline, with customised TPU tubing
- Custom low-friction spinning handle
- Adjustable length flying lines 22m (12m + 10m)
- Kook-proof flying line connectors
- Premium Quick Release Leash
Brand
North
North Kiteboarding draws deep roots from North Sailing. The new North is not to be confused with Duotone who used to be branded as North.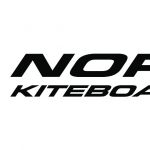 | | |
| --- | --- |
| Size | 38-43cm, 45-50cm, 50-55cm |