Slingshot Sentry V1 Control Bar
Slingshot Sentry V1 Control Bar
COMFORT – PERFORMANCE – DEPENDABILITY
Click-In chicken loop technology meets intuitive, auto-swivel, line
untwisting in this all-new state of the art control bar. We are proud to
introduce the pinnacle of kiteboarding control systems; the Sentry V1.
We have combined comfort, performance, and dependability into one
elegant design that gives riders a cleaner, safer, and higher performing
on water-experience. By collaborating with our riders and listening
to our customers, our designers dissected our past control bar
technology and developed one of the most comprehensive and
intuitive systems on the market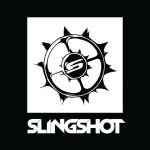 WHY YOU'LL LOVE THE SENTRY V1
+ Our all new quick release is proven and ISO certified, ensuring the quickest and most dependable safety release. It's click-in functionality is quicker, safer and easier to reload than other systems.
+ New Softer EVA grip is soft and plush allowing you to spend more time on the water with less fatigue
+ You asked for it! New PU coated center lines allow for smooth & effortless bar travel with added durability
+ The combination of our Auto Swiveling Center Hole and Ceramic Ball Bearing Swivel results is perfectly untwisted lines all the time
+ State of the art design provides clean field of view free of gimmicks
+ Comes complete with our new short freeride leash to prevent tangles
17" x 20m // 20" x 20m + 3m ext. // 23" x 27m | SKU 1213830
SENTRY V1
Package includes: Sentry Bar, Sentry Bar Bag, Short Freeride Leash & Sentry Bar QSG
SENTRY FEATURES
1. Ultra Soft EVA Grip: The Sentry will provide you with session long comfort no matter how long you are on the water.
2. EVA Over-Molded Bar Ends: Soft on you and your gear. These new bar ends prevent damage to your body and your stuff.
3. Precision Engineered Bar Floats: Sleek and buoyant ensures your bar floats and provides a clean field of vision.
4. Click-In Chicken Loop: Release and reload faster and with zero hassle. Simply click in and GO!
5. Auto Swivel Center Hole: Simply pull in on your bar to untwist your lines. Double PU Coated CL rope runs through our Dual Chambered Center hole and straightens your center lines.
6. Durable PU Coated Center Lines: Our PU coated Chicken Loop rope and flagging line provides smooth bar travel with minimal effort from the rider. This also will guarantee full wear protection of these two lines for a longer lifespan.
7. Comfort Grip Bar Diameter: Slightly thicker bar diameter is easier to hold and grip, especially in colder climates.
8. Ultra Simple Cleat De-Power: Simplicity at its finest, the cleated above the bar de-power system is smooth, easy, and dependable.
9. Ceramic Ball Bearing Swivel: Auto Swivel technology with a dependable ceramic ball bearing.
10. Bungee Line Keepers: Keeps your lines tidy and secure once you're done for the day.
11. Fool Proof Visuals: The color scheme follows industry standards with red leader lines, red pigtails and red safety loops all on the left. Slingshot logos are positioned so you know you are holding the bar correctly when you can read them.
12. Safety Leash Attachment: Easy to locate and attach your leash. Our safety leash attachment is strong, durable, and effective.
13. Rotating Donkey Dik: Simply rotate the donkey dik in and out of position when in use and not
14. Short Freeride Leash: Completely redesigned with safety and simplicity in mind. New ergonomic and reliable quick release alongside a shorter, more durable leash.
| | |
| --- | --- |
| Slingshot Bar Size | 17"x20m, 20"x20m w/3m ext., 23"x27m |
Brand
Slingshot Kiteboarding
Buy Slingshot Kites, Foils, Boards and Accessories (On Sale now)
Slingshot Sports KiteBoarding, Wake, Surf Gear.
Kites, boards for kite, wake and surf, foils, and accessories from slingshot sports are some of the best in the industry
History of Slingshot
Since 1981 Tony Logosz and his brother Jeff have dedicated themselves to the performance and design of quality water sports equipment. Years of hard work and innovation, that is spawned from Tony's ability to think in original ways, is what fuels them today. In 1999, after numerous innovations in windsurfing, wakeboarding and other major sports, both set forth to found Slingshot. Since then Slingshot has grown to be a global brand which caters to top kiteboarders and wakeboarders in the world.
Slingshot in today's board sports industry
Slingshot today: achieving this level of success commits us to our core beliefs. People who ride Slingshot will always come first. Our commitment to quality, innovative design, testing and riding have been a driving force for an entire decade. Through this decade we have been awarded four U.S. patents that make kiteboarding more convenient and safer. We also proudly license patents, from other great innovators of our sport, to help establish high levels of quality and set industry standards. This contributes to the prosperity and growth of kiteboarding and wakeboarding. Have a question about Slingshot Kites, Slingshot Kiteboards or Slingshot Accessories?
info@kiteboardingcloseouts.com
Kiteboarding Sale
Sale Prices - Get the Best Sales online
See our kiteboarding equipment that we have for sale by looking at the items below marked with the circular blue "Sale" sign, or navigate to the homepage and look at the bottom under the section:
ON SALE NOW! DISCOUNTED KITEBOARDING GEAR
Kiteboarding Kites
If you are looking for kiteboarding kites for sale, we can help. At Kiteboarding Closeouts, we often buy previous season inventory in bulk so we can pass those savings on to you. Contact us to find out if we have the kite you are looking for. You can purchase with or without bar and lines.
Slingshot Kiteboarding Kites
-Slingshot kite for sale:
See our current inventory of slingshot kites In general we usually carry:
Slingshot Rally Kite
Slingshot SST Kite
Slingshot RPM Kite
See this page to view
kites for sale
Sale Prices
Sale prices can vary based on new vs. used. For instance, we may have a 2015 for under $400 or a new kite for $1,221. Review the products below to see our current stock of new and used slingshot kites.