Slingshot B3: Three Meter Traction Kite
Slingshot B3: Three Meter Traction Kite
Slingshot's B3 light traction kite is a fun, affordable and powerful piece of equipment ideal for a wide range of wind-related activities.
Package Includes:
B3 Kite, comfortable eva grip control bar w/lines, Safety Wrist Leash, Travel Bag, Online Video Instruction
In stock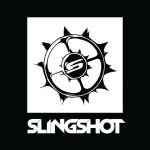 MORE ABOUT THE B3
In light wind the B3 is a great tool for practicing basic kite flying skills and kite control. In stronger wind it's a powerful tool for more advanced kite control, arm and shoulder strength and hand-eye coordination. It's also great for activities like skate-kiting.
The B3 is considerably more powerful than Slingshot's smaller B2 trainer kite. For beginners, all-around family use and use in varying winds, we recommend starting with a B2 first, then graduating to the larger B3.
WITH THE B3 LIGHT TRACTION KITE, YOU GET:
An affordable, durable, safe and fun piece of equipment useful for years to come
Save time and money by developing your kite skills safely, on your own, before paying for a lesson
Develop an understanding of the wind and kite behavior
Develop strength, muscle memory and coordination crucial to kiteboarding
A great tool for skate-kiting
More power, more pull, more low-end grunt than the B2
A kite you can use in a variety of terrain and conditions; no water necessary
Brand
Slingshot Kiteboarding
Buy Slingshot Kites, Foils, Boards and Accessories (On Sale now)
Slingshot Sports KiteBoarding, Wake, Surf Gear.
Kites, boards for kite, wake and surf, foils, and accessories from slingshot sports are some of the best in the industry
History of Slingshot
Since 1981 Tony Logosz and his brother Jeff have dedicated themselves to the performance and design of quality water sports equipment. Years of hard work and innovation, that is spawned from Tony's ability to think in original ways, is what fuels them today. In 1999, after numerous innovations in windsurfing, wakeboarding and other major sports, both set forth to found Slingshot. Since then Slingshot has grown to be a global brand which caters to top kiteboarders and wakeboarders in the world.
Slingshot in today's board sports industry
Slingshot today: achieving this level of success commits us to our core beliefs. People who ride Slingshot will always come first. Our commitment to quality, innovative design, testing and riding have been a driving force for an entire decade. Through this decade we have been awarded four U.S. patents that make kiteboarding more convenient and safer. We also proudly license patents, from other great innovators of our sport, to help establish high levels of quality and set industry standards. This contributes to the prosperity and growth of kiteboarding and wakeboarding. Have a question about Slingshot Kites, Slingshot Kiteboards or Slingshot Accessories?
info@kiteboardingcloseouts.com
Kiteboarding Sale
Sale Prices - Get the Best Sales online
See our kiteboarding equipment that we have for sale by looking at the items below marked with the circular blue "Sale" sign, or navigate to the homepage and look at the bottom under the section:
ON SALE NOW! DISCOUNTED KITEBOARDING GEAR
Kiteboarding Kites
If you are looking for kiteboarding kites for sale, we can help. At Kiteboarding Closeouts, we often buy previous season inventory in bulk so we can pass those savings on to you. Contact us to find out if we have the kite you are looking for. You can purchase with or without bar and lines.
Slingshot Kiteboarding Kites
-Slingshot kite for sale:
See our current inventory of slingshot kites In general we usually carry:
Slingshot Rally Kite
Slingshot SST Kite
Slingshot RPM Kite
See this page to view
kites for sale
Sale Prices
Sale prices can vary based on new vs. used. For instance, we may have a 2015 for under $400 or a new kite for $1,221. Review the products below to see our current stock of new and used slingshot kites.