Ocean Rodeo Flite (Flight) Dacron Kite
Ocean Rodeo Flite (Flight) Dacron Kite
LIGHTWIND / FREE RIDE
As light as a one strut, with the stability of 3 struts.
The Flite offers dynamic lightwind performance. An excellent companion for all riding styles and board types. Twintips, directionals and foil boards, the Flite's tight, snappy turns, big lofty jumps, forgiving kite loops and effortless water relaunch will get you on the water and riding before the rest.
The Gen 7 Flite, truly the world's only high performance light wind kite.
Sizes: 12, 14.5, 17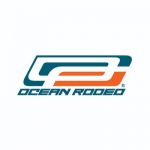 SHAPE
The Flite features a high aspect ratio to produce greater lift and while generating less drag for a kite that lifts you windward.
RATIO
Creating a light wind performance kite is no easy task. The Flite contains a wide arc and large projected area to produce as much power per square meter as possible.
3 STRUT FRAME
This precision engineered wide 3 strut frame is constructed to get the most power out of every square inch possible for high velocity foil boarding and pure performance in light winds.
Constructed with a custom blend two dacrons provides the a carefully crafted balance of tenacity and agility. The struts are made of KP-E dacron providing incredible strength, durability, and rigidity; While the leading edge is made from Teijin dacron in order to reduce the overall weight without sacrificing its moxie.
BRIDLES
A fixed short line bridle with a floating V design and a two pulley system creates direct and snappy response while also keeping bar pressure low. New to this generation are larks head loops on front bridles, and knots on the back lines making for an innovative system that stabilizes the leading edge. This allows the Flite to lift out of a loop and avoiding a stall for maximum climb.
SAFETY SYSTEM
A single front line flag out system is used allowing the rider to achieve maximum de-power if the trim loop release is activated..
WARNING! It is crucial that the bar you are using utilizes this system. 
Note: For Next Gen kites we have changed the bridles on our kites so that the front attachments have loops and the back attachments have knots.
In order to use a previous generation Ocean Rodeo bar with a Next Gen kite, you must first install the OR Bar Bridle Adapter Kit (which can be purchased from a dealer or directly from Ocean Rodeo) to the bridles on the kite. This will change the bridles so that the front attachments have knots and the back attachments have loops. Thus making it compatible with the older model bars.
CHALLENGE D2.9 RS DACRON
Designed specifically to combat the loads in an inflatable leading edge kite. This material has been shown to hold a kite's shape better and longer than others by over 60%. We use warp oriented constructions using Ultra High tenacity yarns with an increased thread count to combat elongation in the warp direction under high inflation pressures. Lower elongation makes for a more accurate kite with less deformation while in flight.
TEIJIN TECHNO FORCE D2 RIPSTOP
Designed specifically for the kiteboarding market, Teijin's Technoforce D2 Ripstop has high tear resistance, low stretch, and is incredibly light weight.
Each Strand of yarn is individually coated before being woven together. A second surface coating is then applied to the material, providing long term endurance.
Teijin D2 is the benchmark in quality with proven superiority in durability and dynamics.
PRECISION CURVE STRUTS
New Curved struts hold the designed foil shape delivering the desired performance through the wind range.
ARMORTEX® ABRASION GUARD
Ultra-light, non fraying, and abrasion resistant, these Kevlar/ nylon blend scuff protection pads deliver a streamlined no snag profile throughout the kite.
ULTRA LITE CONSTRUCTION
We use a blend of state of the art fabrics and components in order to bring to you the lightest and toughest kites we've ever made. Using custom blended UV film in our strut and leading edge bladders allows us to double down on light weight with outstanding durability.
SPEED INFLATION SYSTEM
Every aspect of our Speed Inflation system has been fine tuned over the years to be low profile, reduce drag, and above all to ensure that you spends less time on the beach and more time on the water.
Featuring all new EVA Clamp covers. See if your clip is open or shut. Light and easy to operate.
HIGH CAPACITY VALVE
Direct hose to valve connection for simple operation. Wide threaded cap is easy to tighten and even easier to unscrew eliminating the jammed valve cap syndrome. Cap is leashed to the kite, and the valve cover has been re-shaped for smooth no snag fit.
LOAD DISTRIBUTION
15 years of kite design and manufacturing has taught us more than a few tricks about using strategic seam placement to reduce the stress points between the trailing edge and the canopy. This combined with load distributing reinforcement patches enhance the kite's performance and durability.
VARIABLE LINE LENGTH
Tailor your kite's performance to match your riding style and launch conditions. Longer lines generate more power while shorter lines increase speed and response. Ultra-short lines provide immediate rider feedback to the kite and a direct, snappy feel with added advantage of simplified line management at tricky launching and landing sites.
TRIM EQUALIZER
Keeps line lengths equal when fine tuning kite turning speed.
BUCK STITCHING

This three stage zig-zag stitch, combined with 10mm tape, distributes the seam load and creates a tear resistant, long lasting seam.
EASY ACCESS BLADDER PORT
The Leading Edge access port has been redesigned. The zip entry access to bladders is neatly finished delivering a super clean entry into the leading edge compartment.
SECURE CONNECT
Molded beads on the back line leaders deliver a secure larks head connection every time.
Quick connect front line connector loops in high-vis orange allow for easy line management.
SECURE PUMP LEASH LOOP
Easy to locate and perfectly balanced to hold your kite in place while you pump.
| | |
| --- | --- |
| Kite Size | 12m, 14.5m, 17m |