Naish S26 Wing-Surfer Matador Wing
Details
The Matador has a deeper draft and larger diameter leading edge and strut than a comparably sized Wing-Surfer, with the power placed even further forward. The leading-edge taper is more pointed at the center and carries more dihedral across the wingspan. This all comes together to create a wing that drives upwind with ease, then flags in neutral with amazing stability and balance for riding waves, swells and doing downwinders. With tons of sheet-in-and-go power, even heavier riders will find it easy to get up on their foil.
Once flagged into neutral on a wave or swell, the light and nimble airframe all but disappears like a bull fighter's cape — allowing you to carve and glide with ease. Thus, the name "Matador."
Unlike the all-around Wing-Surfer, the Matador is designed to be ridden mostly upwind then flagged downwind, so the windows are small and placed where an experienced rider needs them when riding windward, knowing that most of the time the wing will be flagged behind them with full visibility.
Features
LARGER/STIFFER DIAMETER LEADING EDGE AND STRUT
OPTIMIZED HANDLE POSITIONS
REMOVABLE AND ADJUSTABLE Y-HANDLES
NEOPRENE "KNUCKLE GUARD" UNDER CENTER GRAB HANDLE
Package Includes
Wing
Wing Carry Bag
Wrist Leash
Brand
Naish
Naish Kites offer the Sigma Series!
Naish have been at the forefront of the kiteboarding industry since the very beginning. A few years ago the bow kite took the kiting world by storm and Naish have developed this concept even further. Naish Introduced the Sigma Series!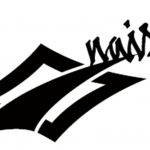 | | |
| --- | --- |
| Color | Orange, Red |
| Size | 3m, 4m, 5m |