Naish S25 Hover Wing/SUP
Wing-surfing is taking the world by storm and naish is leading the charge. Our extensive line of wing/SUP boards covers the full range from entry level to expert in this fast evolving sport. From the extremely accessible 170 and 135 liter inflatables to the composite Hover wing Sups ranging in size from 140 to 40 liters, Naish offers the right board for every weight and skill level. These extremely lightweight Carbon Ultra boards will have you performing at your absolute best whether paddle foiling in waves, wing-surfing or doing downwind runs.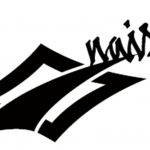 PRODUCT DESCRIPTION
The Naish Wing-Surfer has added a whole new dynamic to SUP foilboarding. A new range of boards have been designed to suit the Wing-Surfer, or to be used as a SUP foilboard or SUP downwind foilboard. Featuring all new shapes, the Hover Wing/SUP features a compact outline with continuously beveled rails, a double concave V nose shape and a slightly recessed stance area. The newly added footstrap insert positions give riders the opportunity to choose between a windsurfing style, double front strap setup or a surf style setup. On the water, the boards have ample volume and the rocker is nicely balanced so the boards smoothly fly parallel to the water surface. The increased tail kick behind foil boxes combined with the beveled rails guarantees easy take offs and sufficient clearance in turns. The Ultra carbon layup gives those boards the lightweight edge minimizing swing weight even further.
40 is ideal for riders up to 154 lbs/70 kg
50 is ideal for riders up to 165 lbs/75 kg
60 is ideal for riders up to 176 lbs/80 kg
75 is ideal for riders up to 187 lbs/85kg
85 is ideal for riders up to 209 lbs/95 kg
95 is ideal for riders up to 220 lbs/100 kg
110 is ideal for riders up to 231 lbs/105 kg
125 is ideal for riders up to 254 lbs/115 kg
140 is ideal for riders 276 lbs+/125 kg+
PERFORMANCE FEATURES
Ledge Handle & Additional Bottom Handle
Grooved & Embossed EVA Pad
High Density PVC Foil Track System
Beveled Rail Design
Concave Deck Design
Tail Kick Lift-off Design
Bottom Double Concave V Nose
Footstrap Insert Options (No Straps Included)
Automatic Pressure Valve Design
Automatic Pressure Valve Design
Automatic pressure equalization of the core
Grooved & Embossed EVA Pad
Lightweight + ultimate grip + better durability over time
Ledge Handle & Additional Bottom Handle
Easy to carry
Beveled Rail Design
Clean release and improved carving performance
High density PVC foil track system with (2) 10" US Boxes
Optimized foil positioning for more or less lift
Concave Deck
Naturally centered surf stance + increased stability
Bottom Double Concave V Nose
Smooth entry at touch downs
Tail Kick Lift Off Design
Easy lift-off
Footstrap Insert Options
Increased control (Straps not included)
| | |
| --- | --- |
| Size | 110, 125, 140, 40, 50, 60, 75, 85, 95 |