Lift Classic Carbon One Piece Hydrofoil
Staff favorite when it comes to kiting! this lightweight Carbon foil is top notch! It has great lift and speed. Also can perform in really big surf. Slightly thinner wings than the Surf series two-piece wings by Lift.
Lift Classic Carbon Foil sizes
Introducing the one-piece wing design. Offering superior strength and performance. The wing serves as a critical component in the stability of the foil at any speed. For this reason we've tested and fine-tuned every detail - size, shape and angles - to specifically engineer wings that maximize control and stability without unnecessary drag.
Lift's wings are built with lots of carbon and Kevlar (known for its use in bulletproof vests) for maximum strength and toughness. With four options to choose from, you will not find tougher, stronger and more refined wing designs on the market.
110 - The Classic 110 wing maximizes speed and stability by fine-tuning every detail. Strong and stiff design for high speeds & high torque, clean, fast and efficient glide. Almost anything you want to do on a foil can be done on this wing. Modeled after our most popular wing set, the Classic can foil from 10 knots to 30 knots, sails smoothly upwind and downwind, and surfs swells with ease. Its surface area  of 110 square inches gives you a stable platform under your feet to maximize lift and control at a wide range of speeds. It's ideal for free riding, carving, and learning as it allows you to progress by taking you as fast as you want to go.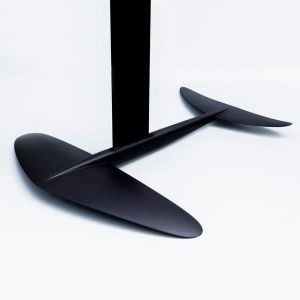 For Bigger Sizes...Check out the new two piece Lift Wing Sets! 
150 - is ideal for those looking to surf /SUP on foil. As our largest wings - 150 square inches - it allows plenty of lift at lower speeds with heavier loads. It was designed to allow the rider to exponentially gain speed and smoothly carve a big cutback in waves. The 150 offers a strong and stiff design for staying in the "energy pockets" and carving sharp turns, clean, fast and with efficient glide.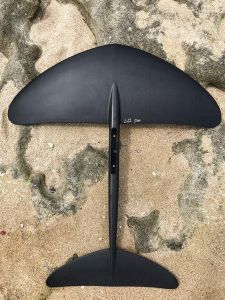 SURF 170 Fish - Maximizes lift at lower speeds, wing tips drown down and smaller back wing takes stability from the wing but adds maneuverability for sharper turns. Classic foils only, not recommended for eFoil use.
The 170 wing is designed for surfing and riding waves and/or wake. Lightweight thicker profile, high performance carbon fiber. Specifically engineered wing that maximizes lift at lower speedsIt makes a killer wakefoiler or surf-foiler. The extra size gives you that low speed lift with all the perks of MHL quality and construction. The fish tail design allows a bit of flex while pumping and turning.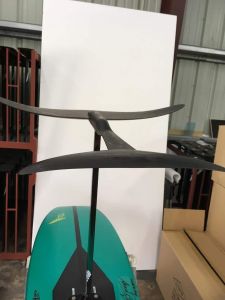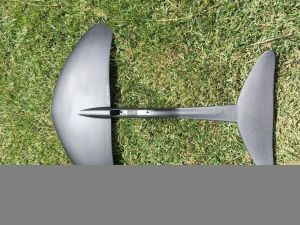 200 Glide -  The 200 wing maximizes lift and stability at lower speeds, making this wing much more forgiving and ideal for connecting waves or pumping back out.
| | |
| --- | --- |
| Wings | Classic 110, Classic 150, Classic 170 Fish, Classic 200 |