Armstrong HS1850 Foil Front Wing
Armstrong HS1850 Foil Front Wing
The super sleek High Speed 1850 is the largest performance surf wing in our HS range. It's fast, stable, has fantastic glide and has incredible response for its size! Perfect for carving turns or shredding up smaller waves then pumping back out for more.
A+ Ready*
In stock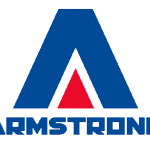 Construction
Construction is based around a high-density foam core, which is wrapped with 100% IM and High Modulus Carbon.
The main wings are shaped and refined for maximum stability and predictability at all speeds
The foil sections have been carefully designed by one of the world's foremost sport wing designers.
For Wing Foiling the HS1850 is perfectly suited, it has amazing range, taking experienced riders from sub 10 knot riding, all the way to 25 knots!
Developed from the ultra-successful HS1050 and HS1550, the HS1850 is the logical step for progressive riders wanting to access the next level.
Dimensions
Wing area: 1850cm2 (286 in2)
Wingspan: 940mm
Weight: 1350g
*Comes complete with screws and protective cover.
Brand
Armstrong Foils
Looking for an Armstrong foil, mast, foilboard, complete foil, or fuselage? Armstrong foils are known for their impeccable workmanship, surf, kite, tow stability and have been developed for you the rider who will not accept any substitute. Armstrong masts are renowned for their strength and light-weight design. Using full carbon foil technology combined with precision, Armstrong is becoming a market leader in the Wing, SUP, Kite, Surf, Tow, and Wake world.  We carry Armstrong's full line of foils. -Check out Armstrong's latest products including:
HS625
HS1050
CF1200
HS1250
HS1550 V2
CF1600
HS1850 HA1125
CF2400 v2
See our full line below.