Armstrong CF2050 V2 Foil Kit
Armstrong CF2050 V2 Foil Kit
$2,199.00
With the greatest stability and most accessible flight speed in our CF V2 range, the 2050 is the larger rider's gateway to foiling. You won't regret adding this to your foil quiver! 
What's Included?
Standard Kit Includes: CF2050 V2 Front Wing, CF300 V2, TC70cm A+ Fuse, 72cm V2 Plate Mast
With options to swap Mast, Fuse, and Tail Stabilizer.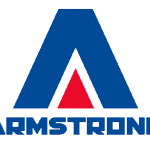 Foiling Made Easy
With the greatest stability and most accessible flight speed in our CF V2 range, the 2050 is the larger rider's gateway to foiling.
Low minimum flying speed is ideal for learning to wing foil.
Confidence-inspiring pitch and roll stability for discovering foiling behind a boat or jetski.
A lightwind machine for more experienced wing foil riders.

 

Recommendations:*
WING: Beginner riders 78kg (171lb) and up in all conditions, intermediate riders 65-89kg (143-196lb) in light+ conditions.
WAKE: Riders 100kg (220lb) and up.
DOWNWIND: Intermediate riders of all weights.
BEGINNERS: Pair with TC70 fuselage and CF300 stabiliser.
INTERMEDIATE: Pair with TC60 fuselage and HS232 or HA195 stabilisers.
*Recommendations are meant only as a general guideline. Different components and conditions may influence rider experience.
Specifications:
AREA:  2050 sq/cm
WINGSPAN: 972mm
WEIGHT: 1620gr
AR: 4.82
Stability Is Confidence
A stable, predictable foil helps to make progression easier and safer. If you're just beginning your foiling journey or already an advanced rider, this range has a size tailored for you.
More Flight Time
Whether you're trying your first gybes or perfecting your backflips, the CF V2's exceptionally forgiving low speed handling keeps the foil flying easily while you focus on the manoeuvre.
Inspiring You To Push It
Designed to inspire confidence, this range of foils enables intermediate and advanced riders to explore new territory whether it's under a wing, behind a boat, or on a wave face.
A Future-Proofed System
Sized from 950 to 2050sq/cm, the CFv2 range truly caters to the full spectrum of rider levels, weights and foiling sports. As your experience level and style evolve, the modular Armstrong A+ System offers component choices to match your progression.
Brand
Armstrong Foils
Looking for an Armstrong foil, mast, foilboard, complete foil, or fuselage? Armstrong foils are known for their impeccable workmanship, surf, kite, tow stability and have been developed for you the rider who will not accept any substitute. Armstrong masts are renowned for their strength and light-weight design. Using full carbon foil technology combined with precision, Armstrong is becoming a market leader in the Wing, SUP, Kite, Surf, Tow, and Wake world.  We carry Armstrong's full line of foils. -Check out Armstrong's latest products including:
HS625
HS1050
CF1200
HS1250
HS1550 V2
CF1600
HS1850 HA1125
CF2400 v2
See our full line below.