2023 Slingshot Sci-Fly XR V2
2023 Slingshot Sci-Fly XR V2
Freestyle / Performance / Surf
The Sci-Fly XR V2 returns as the premier modern short board designed for aerials and powered-up, progressive freeriding. Redesigned with a completely new hull and Quad Fin Configuration, this new version has even more grip and hold to perform at your best.
Package Includes:
Sci Fly XR V2 board, FCSII Reactor Quad-Fin set up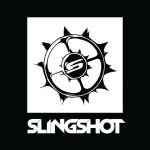 The Sci Fly XR returns in its second iteration packed with even more performance. Featuring an all-new Triple Channeled Hull, the Sci Fly XR V2 is stiffer and loaded with even more explosive drive and pop for aerial maneuvers and on-water tracking. The XR Construction produces the perfect blend of weight and strength, providing you the highest performance true surfboard feel to handle all the rigors of kiteboarding. The truncated nose design significantly reduces swing weight and provides a central control point on the board, making airs, spins and skate-style tricks easier than any other board. The parallel rail outline reduces drag and increases water speed to get more drive and pop without jeopardizing stability or landing comfort.
Original designs of the 2023 surfboard line were created by Al Emery in close collaboration with World-renowned wave rider, Ben Wilson. Al Emery's passion for surfboard design and shaping evolved from a childhood filled with surfing the surrounding breaks in his backyard of Northern NSW, Australia. Emery Surfboards has now become a global Surfboard brand with boards being ridden all over the globe by world-class surfers, everyday surfers, and all-around rad humans just wanting to have fun.
WHY Slingshot MADE IT
The Sci Fly XR is built to provide top of the line strapless freestyle performance in an intuitive and fun to ride package.
WHY YOU'LL LOVE IT
XR Construction—the best blend of durability and weight, providing a true surfboard feel
The best board we make for boosting, strapless freestyle, and aerials
All new Triple Channeled Hull provides hero level grip, tracking, and stiffness
NEW TRIPLE CHANNELED HULL
---
The advanced and complex hull design provides stiffness for added pop, as well as channeling and grip to provide better tracking through the water and resistance against the kite.
NEW QUAD FIN CONFIGURATION
---
This new fin configuration provides more drive and grip while preventing spin out during powered turns.
WINGED DIAMOND TAIL
---
A sharp and pivotal shape during turns with plenty of grip and a clean release when popping off the water.
XR CONSTRUCTION
---
With premium features such as bamboo in the belly and carbon stringers, our XR Construction produces a more lively, lightweight, high-performance kite surfboard.
UNI-DIRECTIONAL CARBON STRINGER
---
Lengthwise carbon stringers on both the top and bottom provide strength and stiffness.
3K CARBON RAIL SAVERS
---
Carbon Fiber rail patches along the tail help prevent cracking, heel dents, and damage from hard landings and deep input.
FCS II REACTOR FINS
---
No tool required—just click in and click out. They're quick, easy, convenient and secure.
Brand
Slingshot Kiteboarding
Buy Slingshot Kites, Foils, Boards and Accessories (On Sale now)
Slingshot Sports KiteBoarding, Wake, Surf Gear.
Kites, boards for kite, wake and surf, foils, and accessories from slingshot sports are some of the best in the industry
History of Slingshot
Since 1981 Tony Logosz and his brother Jeff have dedicated themselves to the performance and design of quality water sports equipment. Years of hard work and innovation, that is spawned from Tony's ability to think in original ways, is what fuels them today. In 1999, after numerous innovations in windsurfing, wakeboarding and other major sports, both set forth to found Slingshot. Since then Slingshot has grown to be a global brand which caters to top kiteboarders and wakeboarders in the world.
Slingshot in today's board sports industry
Slingshot today: achieving this level of success commits us to our core beliefs. People who ride Slingshot will always come first. Our commitment to quality, innovative design, testing and riding have been a driving force for an entire decade. Through this decade we have been awarded four U.S. patents that make kiteboarding more convenient and safer. We also proudly license patents, from other great innovators of our sport, to help establish high levels of quality and set industry standards. This contributes to the prosperity and growth of kiteboarding and wakeboarding. Have a question about Slingshot Kites, Slingshot Kiteboards or Slingshot Accessories?
info@kiteboardingcloseouts.com
Kiteboarding Sale
Sale Prices - Get the Best Sales online
See our kiteboarding equipment that we have for sale by looking at the items below marked with the circular blue "Sale" sign, or navigate to the homepage and look at the bottom under the section:
ON SALE NOW! DISCOUNTED KITEBOARDING GEAR
Kiteboarding Kites
If you are looking for kiteboarding kites for sale, we can help. At Kiteboarding Closeouts, we often buy previous season inventory in bulk so we can pass those savings on to you. Contact us to find out if we have the kite you are looking for. You can purchase with or without bar and lines.
Slingshot Kiteboarding Kites
-Slingshot kite for sale:
See our current inventory of slingshot kites In general we usually carry:
Slingshot Rally Kite
Slingshot SST Kite
Slingshot RPM Kite
See this page to view
kites for sale
Sale Prices
Sale prices can vary based on new vs. used. For instance, we may have a 2015 for under $400 or a new kite for $1,221. Review the products below to see our current stock of new and used slingshot kites.