Freestyle / Crossover
Sizes Available- 5, 6, 7, 8, 9, 10, 12, 14
Design Profile
3 strut, Modified C-shape arc. Wide wing tip, moderate aspect ratio design. Freestyle profile, 3 bridle setting options.
Ride Profile
For riders that mix hooked and unhooked freestyle tricks, love jumping big and kiteloops. The world of Freestyle / Crossover kiting has evolved into an exiting genre in our sport. Once a very narrow and technical discipline is now a mix of technical tricks and massive aerial maneuvers... both hooked in and unhooked. For this you need a kite with the sensitivity and 'slack' when unhooked and the ability to boost and throw huge kite loops. The FX delivers on these fronts and more with the power and handling to take your riding seriously.
FEATURES & BENEFITS
•NEW Nano Ripstop canopy, the new bench mark in durability, stability & responsiveness
• NEW Optimized Dacron layout for reduced weight & improved handling characteristics
• High Tenacity Dacron for enhanced arc stability
• Strategic canopy reinforcements in the high stress areas
• Pure Profile Panels for efficient aerodynamics
• No pulley bridle for a more direct steering input and feedback
• Three Leading Edge bridle options to customize arc shape and performance
• Explosive pop and slack for freestyle maneuvers
• Forward pull and quick recovery for kiteloops
• Smooth power delivery with excellent depower
• More drive than a traditional C-shaped kite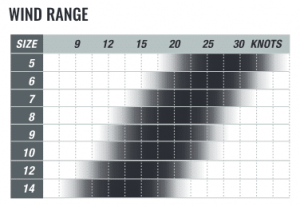 | | |
| --- | --- |
| Size | 5m, 6m, 7m, 8m, 9m, 10m, 12m, 14m |
Brand
Cabrinha Kites
Cabrinha Kiteboarding
kites -  Cabrinha Boards, Cabrinha foils & surf
Whether you are looking for the new Cabrinha Moto Kite or popular kites like the Cabrinha Switchblade, Contra, Kiteboarding Closeouts can help you get your complete quiver together and get you out on the water. Set up a user name and password with us to start shopping for state-of-the-art Cabrinha gear.
We carry all of the latest Cabrinha products. Follow us on Instagram to see the latest sales, trends, and promotions.
From beginner rider to advanced improve your sesh with Cabrinha's product lineup. For more information stop by our shop or call us. We even provide instructions (in English). Explore FX, bow kite, canopy material, nano, Cabrinha news regarding conditions, wind range, proper sizing, control, pull, holding an edge, boosting, types of gear, kiteboard alternatives, wings, and everything from videos, bar and lines, kite stability, various options/offers available in stock, and more.
Join us at an event demo to try out the latest in Cabrinha kites. Meet the Cabrinha team riders, get insights about the latest in the sport. Level up your sessions.
We love our customers. Phone, email or message us for more info.
We offer FREE shipping on most Cabrinha kites, kiteboards, foils, surf, spreader bars, chicken loops, and accessories (some minimum quantities apply). You can also choose local pick up. Use the navigation below to find the products you are looking for quickly and easily.
Cabrinha leads the industry in safety and performance. Since 2000, Cabrinha, a subsidiary of the Pryde Group, has climbed the ranks to take the position as the leading kitesurfing brand, selling in over 40 countries worldwide. Inspired and driven by Maui waterman, Pete Cabrinha, the company produces everything from kites to boards to accessories and sponsors the top athletes in the sport.
The Cabrinha approach to kiteboarding has evolved very much from the same philosophy that Pete has applied to his many years of surfing.
By keeping an open mind to all styles of riding and embracing new technologies, Cabrinha has been able to lead kitesurfing into a new era of performance.