Slingshot Shredsled V1 7'0″ Foilboard
Slingshot Shredsled V1 7'0″ Foilboard
Whether you are looking for your first foil board, your all in one travel stick, or you want the freedom to do 3-sports with 1-board…the Shred Sled is your ticket. Packing 143L in a compact squared-off 7' shape, the Shred Sled was designed to be stable enough for anybody to ride while remaining a nimble foiling machine. The beveled rails, kick-tail, and consistent width combine to provide super early release from the water. No matter what power source you choose, spend less time stuck to the water and more time gliding above it. Windsurfers will enjoy the freedom of un-strapped, laid-back style windfoiling, while SUP-foilers and wing-foilers benefit from the incredible power and efficiency of center-line strapped riding with an angled front foot. With a Shred Sled in your trunk, you are ready to conquer whatever conditions the day throws your way.
Out of stock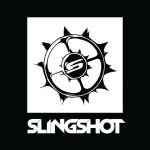 SHREDSLED
WHY YOU'LL LOVE THE SHREDSLED
+ 3-Sports versatility in one compact shape:
WING, WINDSURF, SUP
+ Plenty of float and stability for any rider
+ Compact enough to remain agile and playful once you are foiling
+ Flat deck for easy transitions and fancy footwork
+ Centerline footstrap inserts with angled front foot for pumping-power and agility
+ SUP handle on the bottom of the board leaves a free hand to carry sail, paddle or wing
+ Adjustable foil track
NEW
Package includes: Shred Sled board, mounting hardware
SHREDSLED FEATURES
1. Footstrap Inserts: With angled front foot
2. Windsurf Mast Track
3. Adjustable Foil Track: Move your foil forward or back to find your sweet
spot depending on size, weight, conditions and foil choice.
4. SUP Handle on Bottom of Board: Allows you a free hand to carry sail,
paddle or wing
5. Kick Tail: Aids in pumping the board up onto the foil
6. Chined Rails: Beveled edges on the underside give the board earlier release
from the water and prevents edge contact when you're on-foil and carving.
7. Raised EVA Centerline Indicator: Get your feet on the sweetspot without
looking down
8. Leash Attachment
Brand
Slingshot Kiteboarding
Buy Slingshot Kites, Foils, Boards and Accessories (On Sale now)
Slingshot Sports KiteBoarding, Wake, Surf Gear.
Kites, boards for kite, wake and surf, foils, and accessories from slingshot sports are some of the best in the industry
History of Slingshot
Since 1981 Tony Logosz and his brother Jeff have dedicated themselves to the performance and design of quality water sports equipment. Years of hard work and innovation, that is spawned from Tony's ability to think in original ways, is what fuels them today. In 1999, after numerous innovations in windsurfing, wakeboarding and other major sports, both set forth to found Slingshot. Since then Slingshot has grown to be a global brand which caters to top kiteboarders and wakeboarders in the world.
Slingshot in today's board sports industry
Slingshot today: achieving this level of success commits us to our core beliefs. People who ride Slingshot will always come first. Our commitment to quality, innovative design, testing and riding have been a driving force for an entire decade. Through this decade we have been awarded four U.S. patents that make kiteboarding more convenient and safer. We also proudly license patents, from other great innovators of our sport, to help establish high levels of quality and set industry standards. This contributes to the prosperity and growth of kiteboarding and wakeboarding. Have a question about Slingshot Kites, Slingshot Kiteboards or Slingshot Accessories?
info@kiteboardingcloseouts.com
Kiteboarding Sale
Sale Prices - Get the Best Sales online
See our kiteboarding equipment that we have for sale by looking at the items below marked with the circular blue "Sale" sign, or navigate to the homepage and look at the bottom under the section:
ON SALE NOW! DISCOUNTED KITEBOARDING GEAR
Kiteboarding Kites
If you are looking for kiteboarding kites for sale, we can help. At Kiteboarding Closeouts, we often buy previous season inventory in bulk so we can pass those savings on to you. Contact us to find out if we have the kite you are looking for. You can purchase with or without bar and lines.
Slingshot Kiteboarding Kites
-Slingshot kite for sale:
See our current inventory of slingshot kites In general we usually carry:
Slingshot Rally Kite
Slingshot SST Kite
Slingshot RPM Kite
See this page to view
kites for sale
Sale Prices
Sale prices can vary based on new vs. used. For instance, we may have a 2015 for under $400 or a new kite for $1,221. Review the products below to see our current stock of new and used slingshot kites.