Ride Engine Futura Surf 76cm Foil Package
Ride Engine Futura Surf 76cm Foil Package
FUTURA SURF 76 PACKAGE INCLUDES
• Alloy mast: 71cm (28")
• Alloy pedestal mount
• Alloy fuselage 61cm (24")
• Manta carbon 76 front wing (76cm span)
• Futura carbon large stabilizer rear wing (42cm span)
• Rear wing mounting shim
• Titanium hardware kit
• Component travel case
Out of stock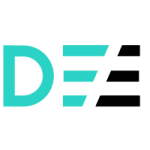 Details
The Futura Surf Foil package is designed to make hydrofoil surfing, SUP surfing
and wing surfing user-friendly, approachable and fun in a wide range of conditions.
The package delivers the best of both worlds with plenty of lift and early takeoff for
catching even the smallest rolling waves yet holds ample speed and glide to stay
connected to the wave energy. The magic is in the Futura's Manta wing, which has
a large, low-aspect shape incorporating an Inverted Gull Wing outline that gives it
much better top-end speed and easier to engage pumping performance than
many other foils of similar size and surface area.
Features
• Aluminum alloy mast with an optimized cord length for stable tracking
• Track pedestal mount at 90mm track width standard
• Aluminum alloy fuselage with two front-wing position options
• Carbon laminated front and rear wings
• Titanium hardware for reducing corrosion
• Modular system that is compatible with all Ride Engine wings and masts
Specs
FUTURA SURF 76 PACKAGE INCLUDES
• Alloy mast: 71cm (28")
• Alloy pedestal mount
• Alloy fuselage 61cm (24")
• Manta carbon 76 front wing (76cm span)
• Futura carbon large stabilizer rear wing (42cm span)
• Rear wing mounting shim
• Titanium hardware kit
• Component travel case
SKU# : 320020002