Nobile Click&Go IFS Gen 2 – Black S/M
Nobile Click&Go IFS Gen 2 – Black S/M
$210.00
New IFS is the next step forward in Nobile. Built of the light EVA foam, they're not only light and don't absorb water, but they are also comfortable and user-friendly. Their major advantage is the comfort and the ability to adapt to any foot shape.
Out of stock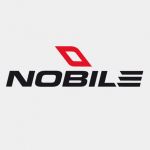 Details
An ergonomic shape has been re-designed – the pad surface is the reflection of the human foot and combined with flexible plastic material it ensures even better foot grip during the ride, which gives you the solid control over the board. In addition, the platform at the toes improves control over the board and precision in transferring the body movement to the board. New designed straps firmly hold the foot in the pad without any uncontrolled movements, while additional pads on the edges improve the comfort in most delicate foot parts.
Another layer was added in the toe area, in order to press the toes to the pad surface. Ecoleather guarantees the quality and solidity of the product, the neoprene inside improves the comfort, while the wide Velcro-fastened buckle makes the whole fastening solid and reliable. The strap itself is fastened inwards, which was proved by the ergonomics tests – it is also less prone to accidental catching in by the kite lines. The pad base made of solid plastic has 4 installation holes which allow to change the angle of attaching them to the board, according to user preferences.