Neil Pryde Glide Surf Carbon Mast 75 cm
Pairs perfectly with the Neilpryde (NP) glide foils. Strong and lightweight carbon fiber mast is a total upgrade for any Neil Pryde Foil!
Brand
GoFoil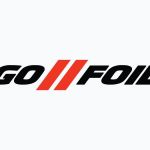 Neil Pryde
NeilPryde Ltd. (Pryde Group) is a Hong Kong based Sports Group composed of three key business platforms – manufacturing, distribution and brand management.
Neil Pryde makes everything from wet suits to sails and Olympic race boards