F-One Rocket Wing S
$1,479.00 – $1,499.00
Always aiming to stay ahead of the curve, the F-ONE team unveils the ROCKET WING-S, its newest, most impressive, and superior wing foil board to date.
All boards are equipped with a full pad, inserts for three footstraps, and the Twin-Tracks system for foil compatibility.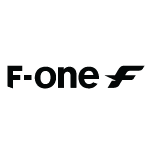 Deep concave deck to lower center of gravity for excellent board control
Domed front deck to add volume for easy water starts
Compact outline on tail and nose for fantastic maneuverability
For all of you who have experienced the thrills of the sport and want to continue improving, these boards will evidently take you to the next level. Gaining speed, reactivity and maneuverability, the ROCKET WING-S will lead to unmatched sensations.
As the sport grows, our R&D team continues to push the envelope to offer the finest wing foiling gear and experience possible. Inspired by the shape of the ROCKET SURF, it wanted to create the next best board that would be even more maneuverable and reactive while surfing, as well as in freeride and pumping with a wing.
Enter the ROCKET WING-S range. Although of the same compact lengths as their ROCKET WING counterpart, these boards are narrower and with a little less volume.
They feature a deep concave cockpit-like deck that lowers your center of gravity and brings you closer to the foil, leading to excellent control of the board in-flight.
Take-offs have never been so smooth thanks to the double concave hull and the beveled rail profile extending to the tail, which facilitates pumping to be up and flying in no time. The slightly domed nose also brings more volume for easy starts. The surf-type nose shape will help you get back up quickly if the board dives in. The compact shape and outline of the board increase its overall maneuverability and performances. Finally, the Full Bamboo construction and Double Bamboo deck create a highly resistant and light shell all-around.
The ROCKET WING-S are perfect for intermediate and experienced riders who want to enjoy surf-like feelings in wing foiling and who seek to continuously push themselves on the water.
The boards are available in seven different sizes to suit everybody's skill levels, goals, and builds. The 3'6 and 3'10 are geared towards the young Next Generation of wing foilers, while the 5'0 will be an ideal match for skillful riders of a bigger stature.
We offer numerous sizes to then provide you with an ample choice of volumes: 20L, 24L, 32L, 36L, 42L, 48L and 54L.
Size
Dimensions
Vol.
Weight
Strap Inserts*
3'6
112,5 x 44,5 x 5,6 cm
3'6 x 17.5″ x 2.2″
20 L
3.5
Yes
3'10
118,5 x 47 x 6,1 cm
3'10 x 18.5″ x 2.4″
24 L
3.7
Yes
4'4
132 x 49,5 x 8,8 cm
4'4 x 19.5″ x 3.4″
32 L
4.0
Yes
4'6
137 x 51 x 9,1 cm
4'6 x 20″ x 3.6″
36 L
4.2
Yes
4'8
142 x 53,5 x 9,9 cm
4'8 x 21″ x 3.9″
42 L
4.5
Yes
4'10
147 x 54,5 x 10,3 cm
4'10 x 21.5″ x 4.1″
48 L
4.8
Yes
5'0
152 x 57 x 10,8 cm
5'0 x 22.5″ x 4.3″
54 L
5.1
Yes
*Straps sold separately
Bamboo fibers are highly resistant and light. The Full Bamboo construction uses natural properties of bamboo veneers placed between layers of glass fibers to create a strong, durable, light shell for the entire board (deck and bottom).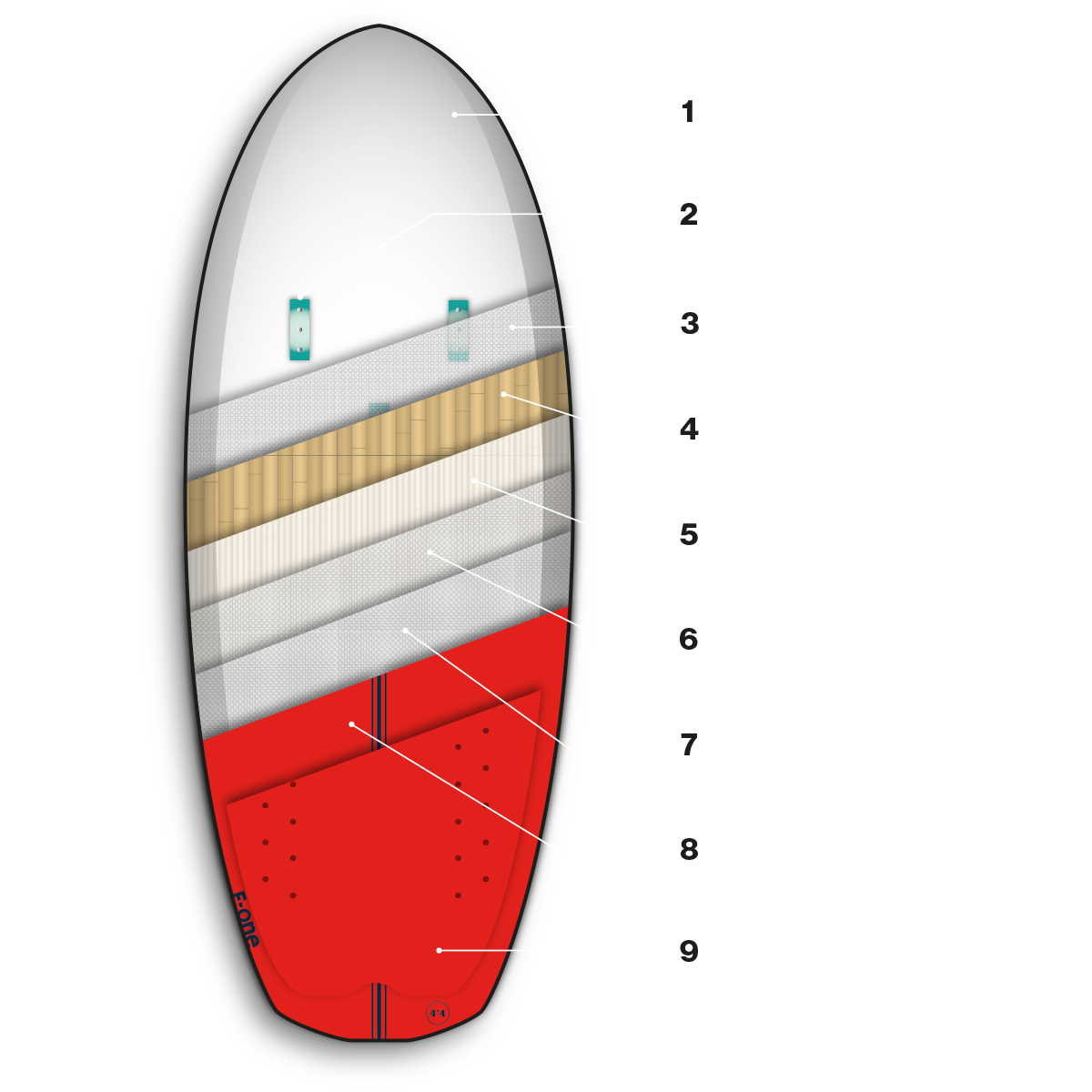 DOUBLE BAMBOO DECK
An extra layer of bamboo (Double Bamboo Deck) is located in the stance area to make the deck even more resistant to local heel pressures and dings. This results in light, strong and responsive boards to enjoy session after session.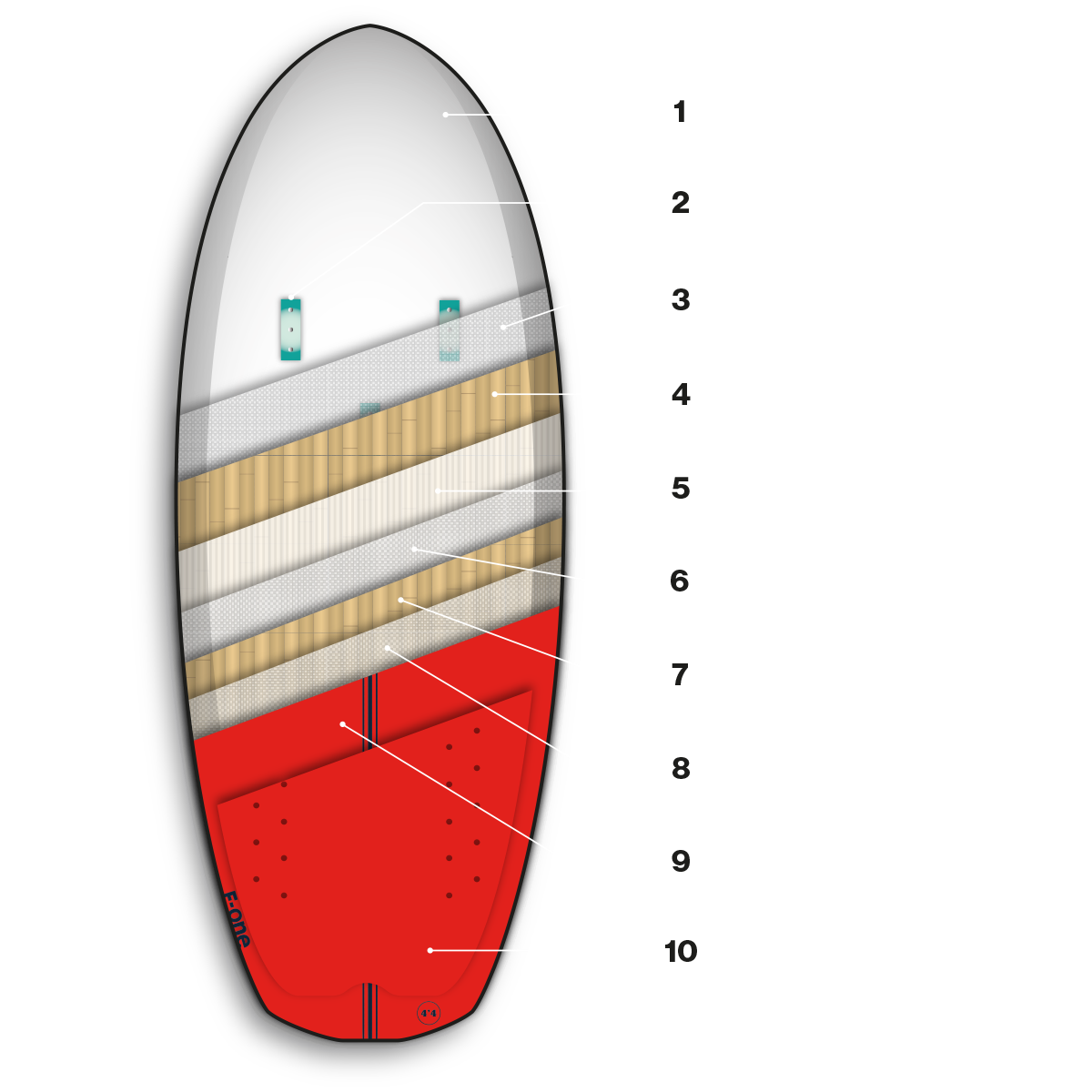 BEVELED RAILS
Beveled rails on foil boards reduce the width of the hull compared to the deck. This reduces the friction when the board touches the water and helps with touchdowns.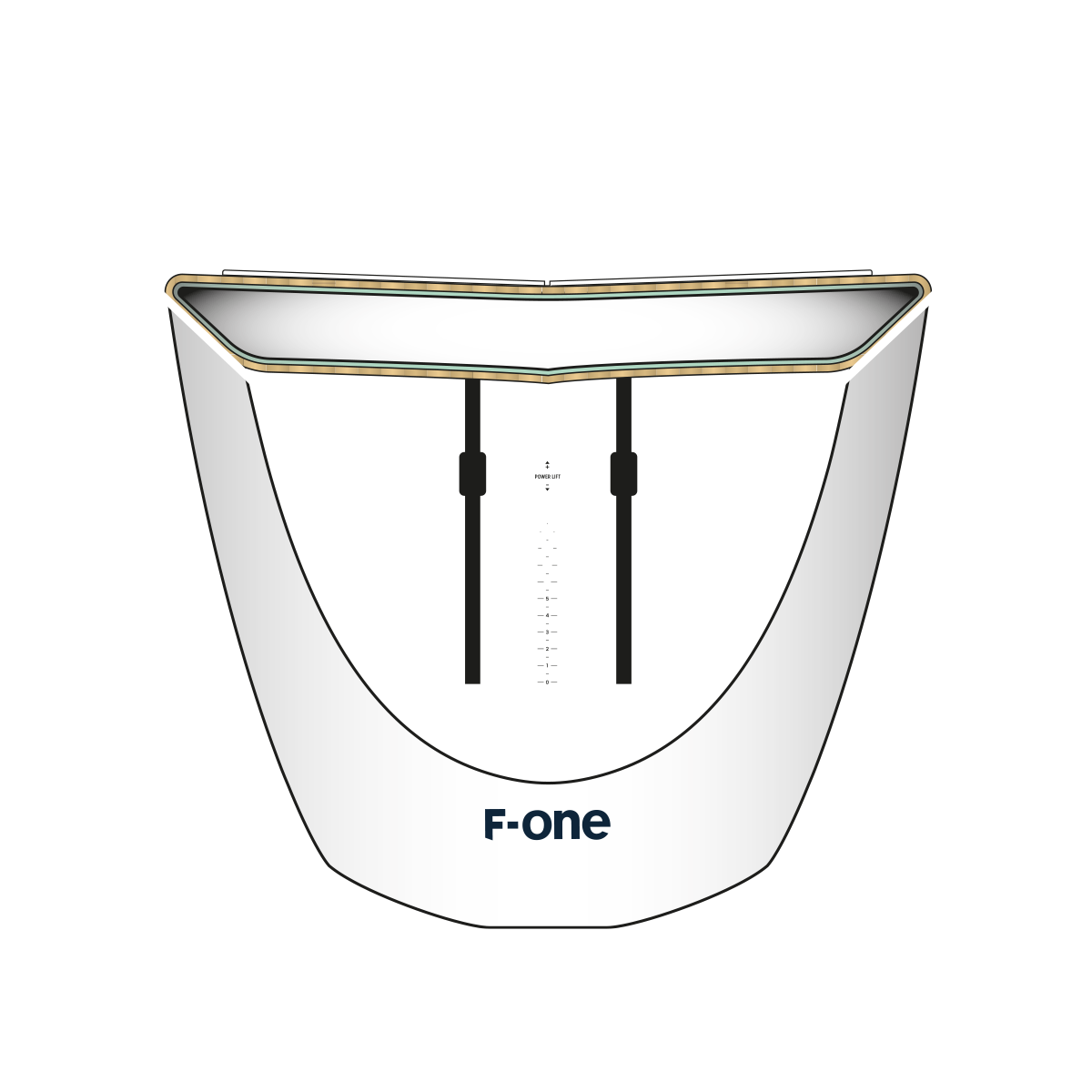 Beveled rails on foil boards reduce the width of the hull compared to the deck. This reduces the friction when the board touches the water and helps with touchdowns.
TWIN-TRACKS
The twin track system with lateral spacing of 90mm is becoming an industry standard.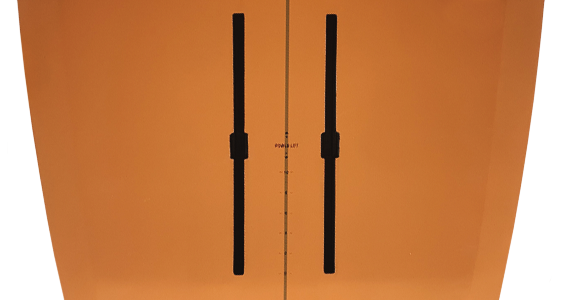 This system is compatible with all foils featuring a top plate with 4 fastening bolts. The length of the tracks enables some room to adjust the position of the foil on the board to reach everyone's preferred balance.
| | |
| --- | --- |
| Size | 42L (4'8 x 21"), 48L (4'10 x 21.5") |