F-One Pocket Foil Board
$679.00
Through the use of compact outlines, we have developed a complete range of boards with minimum length for maximum fun. The POCKET foilboards offer tons of possibilities to enjoy foiling and engage into all kinds of turns or maneuvers.
INCLUDED EQUIPMENT
FULL PADS
INSERTS FOR 3 FOOT STRAPS
F-ONE FOIL STRAPS (OPTIONAL)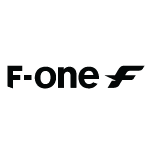 Easy to handle
Bullet Proof Construction
Great carving potential
Ref. 77208-0101
Beveled rails, double concave, specific foiling outline with wide point well forward, these boards have all the shape features that make them easy and forgiving on the water. The range includes three sizes: 145×50 cm, 130×47 cm, and 120×46 cm to fit all user sizes and levels. All are equipped with a large deck pad, inserts for three foot straps, and the twin-track system for maximum compatibility.
Built around a foam core with glass reinforcements and protective top / bottom sheet layers, the POCKET foilboards are as durable as you can get. The solid cap construction will preserve the edges of the board. The compact format makes the boards lighter and easier to handle and transport, this is a board you will never have to worry about!
TWIN-TRACKS
The twin track system with lateral spacing of 90mm is becoming an industry standard.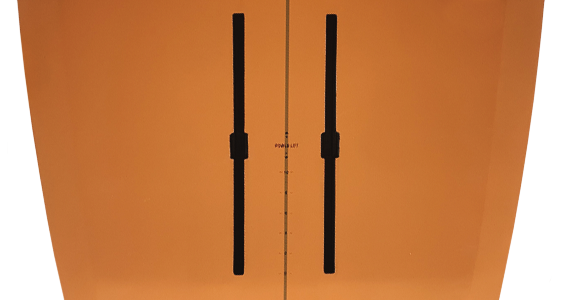 This system is compatible with all foils featuring a top plate with 4 fastening bolts. The length of the tracks enables some room to adjust the position of the foil on the board to reach everyone's prefered balance.
SLIMTECH CONSTRUCTION
The SLIM Tech process uses a high-strength PU foam core material to reduce core thickness dramatically. It brings numerous benefits: Better control of the board, reduced weight, and increased strength.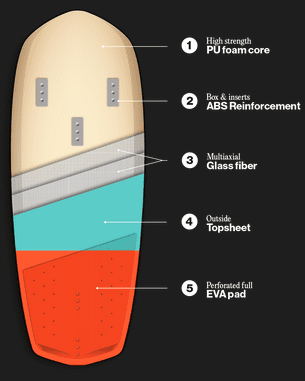 Better control of the board: Having the feet closer to the bottom of the board means you have a better, sharper feel for what the board is doing.
Reduced weight: By using a stronger core material, we can reduce the amount and variety of materials used in the shell. Combined with the reduced volume, this means the board can be made lighter.
Increased strength: The core of the board is no more this fragile blank which you can ding, dent or break. The SLIM Tech boards are tougher and stronger.  
Boards built with the SLIM Tech construction are molded and heat pressed. They feature a very thin and robust outside skin to protect the board throughout its life. Proof that you can be light and bulletproof.
| | |
| --- | --- |
| Size | 120x46cm – 3'11 x 18.1"(9.8L), 145x50cm – 4'9×19.6"(11L), 130x47cm – 4'3×18.5"(18.6L) |