Armstrong Wing Foil SUP 66
Armstrong Wing Foil SUP 66
$2,249.00
Rookie, Intermediate and Advanced… All foil sports.
If you want to progress quickly and easily then this is where to start. The length and volume delivers a stable platform that makes it easy to progress in the waves as a Sup or with a Wing. It's also perfect for heavier riders in all conditions.
Out of stock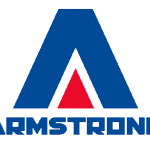 It's also perfect for heavier riders in all conditions. Multiple reinforced foot strap inserts allow perfect placement for progressive riders that want to be strapped in.
Our range of SUP foil boards has been developed to offer the rider lightweight, stability and maneuverability. Careful attention to volume distribution means that they are stable on the water, easy to paddle and take off early due to the accelerated bottom shape.
Construction
The construction is engineered with every fiber maximised to cope with the high leverage forces that are encountered with bigger boards and larger sized foil wings. This Includes our industry leading dual carbon sandwich stringer system with full Inegra sandwich box reinforcement, and a full triple layer carbon Inegra PVC sandwich deck and rails, the result is ultimate stiffness and ride response.
Dimensions: 6'6 x 30 1/2" x 5"
Volume: 132L
Weight: 7.25 kg
*Comes complete with Deck grip, Adjustable Carbon Tail kick pad and protective Board Bag.
*Foot straps not included.
Brand
Armstrong Foils
Looking for an Armstrong foil, mast, foilboard, complete foil, or fuselage? Armstrong foils are known for their impeccable workmanship, surf, kite, tow stability and have been developed for you the rider who will not accept any substitute. Armstrong masts are renowned for their strength and light-weight design. Using full carbon foil technology combined with precision, Armstrong is becoming a market leader in the Wing, SUP, Kite, Surf, Tow, and Wake world.  We carry Armstrong's full line of foils. -Check out Armstrong's latest products including:
HS625
HS1050
CF1200
HS1250
HS1550 V2
CF1600
HS1850 HA1125
CF2400 v2
See our full line below.