Armstrong Waist or Ankle Coil SUP/Wing Leash
Armstrong Waist or Ankle Coil SUP/Wing Leash
Waist leashes are perfect for Wing Foiling – keeping the arms free to Fly. SUP racing is drag free and downwind or small wave foiling as there is no water drag and it's very easy to get on and off with the new bomber clip. Included for free is a normal ankle strap if you don't always want to wear the waist strap.
In stock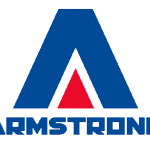 Best leash for anyone who wants less drag and more height. You use this leash on your ankle or your waist for wing surfing, SUP foiling or prone foiling. Most wingers are using the waist belt and then putting their wing leash around the waist belt as well. This frees up your arms and legs.
Brand
Armstrong Foils
Looking for an Armstrong foil, mast, foilboard, complete foil, or fuselage? Armstrong foils are known for their impeccable workmanship, surf, kite, tow stability and have been developed for you the rider who will not accept any substitute. Armstrong masts are renowned for their strength and light-weight design. Using full carbon foil technology combined with precision, Armstrong is becoming a market leader in the Wing, SUP, Kite, Surf, Tow, and Wake world.  We carry Armstrong's full line of foils. -Check out Armstrong's latest products including:
HS625
HS1050
CF1200
HS1250
HS1550 V2
CF1600
HS1850 HA1125
CF2400 v2
See our full line below.