Armstrong TTF – Titanium Trim Fairings (Shims)
Armstrong TTF – Titanium Trim Fairings (Shims)
TTF (Titanium Trim Fairings)
Used with original fuse! Armstrong's state of the art rear wing configuration incorporates easy to change, honeycomb Titanium Trim Fairings that allow you to fine tune the UNI Tail or HS232 Tail Wing to your personal feeling.
The Titanium trim fairings set the angle of attack of the tail wing. We use -2 degree, Zero degree and +1 degree trim options. These adjustments work in conjunction with changing the front wings, fuselage length and required use.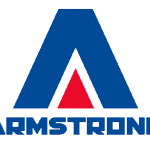 -2 Degree:
For learning, larger boards/people and windsurf freeride. Tail has more downforce giving front wing more lift at lower speeds and better Yaw (directional) stability.
Zero Degree:
is best with the CF800 wing at higher speeds kiting or tow surfing and good all around with the CF1200 and CF1600 wings.
+1 Degree:
For more top end speed control on all wings and better pump for advanced riders looking to maximize glide and to Down Wind Foil. During a drop or speed spike the +1 helps keep the wing in the water and adds control during turns.
| | |
| --- | --- |
| Angles | +1 Degrees, 0 Degrees, -2 Degrees |
Brand
Armstrong Foils
Looking for an Armstrong foil, mast, foilboard, complete foil, or fuselage? Armstrong foils are known for their impeccable workmanship, surf, kite, tow stability and have been developed for you the rider who will not accept any substitute. Armstrong masts are renowned for their strength and light-weight design. Using full carbon foil technology combined with precision, Armstrong is becoming a market leader in the Wing, SUP, Kite, Surf, Tow, and Wake world.  We carry Armstrong's full line of foils. -Check out Armstrong's latest products including:
HS625
HS1050
CF1200
HS1250
HS1550 V2
CF1600
HS1850 HA1125
CF2400 v2
See our full line below.