Armstrong Fuselage TC50cm (Titanium Core)
Armstrong Fuselage TC50cm (Titanium Core)
Original Fuse. The TC50cm and 19.7" allows greater maneuverability.
It is suited to the accomplished rider. The shorter length offers wave riders tighter carving turns and quicker response for shredding waves.
The Armstrong HEX Fuselage is a ground breaking work of art in terms of engineering and design.
Out of stock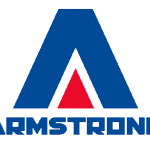 The fuselage has a solid Titanium core running throughout its length.
The core is then shrouded in 5mm solid wall Carbon tube.The multi wing HEX fitting for the mast and front wing gives 360 degree surface contact, maximizing the load distributing area.
This unique fuselage construction easily handles the highly leveraged opposing flex loads as the mast and wings are directly keyed into the Titanium core, taking your ride to the next level.
Weight: 425g
Brand
Armstrong Foils
Looking for an Armstrong foil, mast, foilboard, complete foil, or fuselage? Armstrong foils are known for their impeccable workmanship, surf, kite, tow stability and have been developed for you the rider who will not accept any substitute. Armstrong masts are renowned for their strength and light-weight design. Using full carbon foil technology combined with precision, Armstrong is becoming a market leader in the Wing, SUP, Kite, Surf, Tow, and Wake world.  We carry Armstrong's full line of foils. -Check out Armstrong's latest products including:
HS625
HS1050
CF1200
HS1250
HS1550 V2
CF1600
HS1850 HA1125
CF2400 v2
See our full line below.