2022 Cabrinha Switchblade
2022 Cabrinha Switchblade
$1,124.25 – $1,476.75
No kite has done more in the sport of kitesurfing than the Switchblade. World Titles, World Records, Podium topping, all on a stock production kite that has also brought so many people not only into the sport, but given the perfect platform to evolve, improve and push their own boundaries of what they thought possible.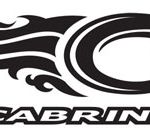 For 02 the Switchblade was given a further performance boost. The redesigned and rebalanced bridle gives the option to not only increase the turning speed, but also lighten up the feel of the kite. A lighter faster kite not only extends the reach of this amazing product to different riders, but also allows for faster steering and control for jumping. The five strut stable frame of the Switchblade really comes into its own in the higher wind ranges. Here the legendary boost and hang time of the Switchblade really shines.
KEY FEATURES
NEW CERAMIC PULLEY
Made from Zirconia, the new ceramic pulley provides the ultimate in simplicity, safety and impact resistance with reduced wear characteristics.
NEW BRIDLE CONFIGURATION
A redesigned and balanced bridle gives a lighter feeling and faster turning kite, allowing for a wider range of users and also control for jumping.
ULTIMATE PERFORMANCE
The most versatile kite in the industry, allows for use in the widest range of conditions and variety of riding styles.
RIDICULOUSLY HIGH HANG TIMES
The 5 strut stable platform allows for stability in higher winds, and the wide arc allows for increased glide.
EXCELLENT UPWIND PERFORMANCE
The unique profile of the canopy allows for effortless upwind performance..
SWEPT LEADING EDGE 
More sweep allows for not only increased range, but also easy relaunch, especially in lighter winds.
| | |
| --- | --- |
| Size | 10m, 11m, 12m, 14m, 5m, 6m, 7m, 8m, 9m |
Brand
Cabrinha Kites
Cabrinha Kiteboarding
kites -  Cabrinha Boards, Cabrinha foils & surf
Whether you are looking for the new Cabrinha Moto Kite or popular kites like the Cabrinha Switchblade, Contra, Kiteboarding Closeouts can help you get your complete quiver together and get you out on the water. Set up a user name and password with us to start shopping for state-of-the-art Cabrinha gear.
We carry all of the latest Cabrinha products. Follow us on Instagram to see the latest sales, trends, and promotions.
From beginner rider to advanced improve your sesh with Cabrinha's product lineup. For more information stop by our shop or call us. We even provide instructions (in English). Explore FX, bow kite, canopy material, nano, Cabrinha news regarding conditions, wind range, proper sizing, control, pull, holding an edge, boosting, types of gear, kiteboard alternatives, wings, and everything from videos, bar and lines, kite stability, various options/offers available in stock, and more.
Join us at an event demo to try out the latest in Cabrinha kites. Meet the Cabrinha team riders, get insights about the latest in the sport. Level up your sessions.
We love our customers. Phone, email or message us for more info.
We offer FREE shipping on most Cabrinha kites, kiteboards, foils, surf, spreader bars, chicken loops, and accessories (some minimum quantities apply). You can also choose local pick up. Use the navigation below to find the products you are looking for quickly and easily.
Cabrinha leads the industry in safety and performance. Since 2000, Cabrinha, a subsidiary of the Pryde Group, has climbed the ranks to take the position as the leading kitesurfing brand, selling in over 40 countries worldwide. Inspired and driven by Maui waterman, Pete Cabrinha, the company produces everything from kites to boards to accessories and sponsors the top athletes in the sport.
The Cabrinha approach to kiteboarding has evolved very much from the same philosophy that Pete has applied to his many years of surfing.
By keeping an open mind to all styles of riding and embracing new technologies, Cabrinha has been able to lead kitesurfing into a new era of performance.