2020 North Carve
Powerful, reactive and controllable, the Carve provides instant drift with the flick of your wrist, allowing you to power on and off instantly, stay in the pocket for longer and out of the critical impact zone. Featuring a sensory pivot turn for control, and huge depower range, the Carve gives you the confidence to focus on surfing, in onshore to offshore, and anything in between, while strong surf-freestyle characteristics let you throw down strapless freestyle and perform lofty jumps with ease. Compared to the rest of our North range, the Carve sits further back in the wind window and enhances down the line drift, perfect for carving and tucking into a barrel. 3 x Kitesurf World Champion Jalou Langeree's kite of choice.
FEATURES
- Instant depower on/off
- Powerful, reactive and controllable, short travel provides instant drift.
- Direct pivot steeringEvolved slack line driftMedium aspect leading edge swept designSurf tough constructionLarge leading edge diameter
SIZES
3m   4m   5m   6m   7m   8m   9m   10m   11m   12m   13m
Kite, Bag, Repair Kit
Brand
North
North Kiteboarding draws deep roots from North Sailing. The new North is not to be confused with Duotone who used to be branded as North.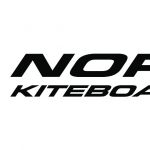 | | |
| --- | --- |
| Size | 3m, 4m, 5m, 6m, 7m, 8m, 9m, 10m, 11m, 12m, 13m |
| Color | Yellow, Green, red |