Versatile freeride / crossover
Design Profile
3 strut, Moderate aspect ratio hybrid design, Reactive wing tip, Fast, lean and efficient profiles.
Rider Profile
For riders who appreciate versatile, predictable kite performance, for any type of riding in a wide range of conditions. The Moto kite from Cabrinha smashes all conventional thinking. This versatile Freeride / Crossover kite is light to the touch and provides a precise and linear power delivery. The lighter weight and quick response is made possible with its 3 strut hybrid plan form.
The Moto performs its best in challenging wind conditions. Its generous depower tames the gustliest winds and widens its wind range considerably. The Moto's fast turning speed not only puts this kite into a performance category all its own, it enhances the kite's amazing versatility.
The Moto Kite is a triple threat. It excels in the three most exciting disciplines the sport has to offer... Freeride, Surf, and Foilboarding.
Features & Benefits
• NEW Nano Ripstop canopy, the new bench mark in durability, stability & responsiveness
• NEW Optimized Dacron layout for reduced weight & improved handling characteristics
• Pure Arc Segments - Increased LE segments for smooth high definition aerodynamic arc
• Pure profile panels for efficient aerodynamics
• Strategic canopy reinforcements in the high stress areas
• High Tenacity Dacron for enhanced arc stability
• Most versatile kite in the range
• Excellent for freeride, surf, freestyle and foiling
• No pulley bridle for a more direct steering input and feedback
• Light bar pressure and fast steering
• 3 strut lightweight design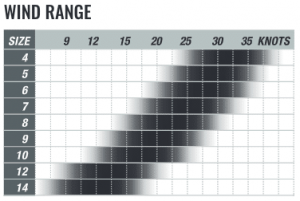 | | |
| --- | --- |
| Size | 4m, 5m, 6m, 7m, 8m, 9m, 10m, 12m, 14m |
Brand
Cabrinha Kites
Cabrinha Kiteboarding
kites -  Cabrinha Boards, Cabrinha foils & surf
Whether you are looking for the new Cabrinha Moto Kite or popular kites like the Cabrinha Switchblade, Contra, Kiteboarding Closeouts can help you get your complete quiver together and get you out on the water. Set up a user name and password with us to start shopping for state-of-the-art Cabrinha gear.
We carry all of the latest Cabrinha products. Follow us on Instagram to see the latest sales, trends, and promotions.
From beginner rider to advanced improve your sesh with Cabrinha's product lineup. For more information stop by our shop or call us. We even provide instructions (in English). Explore FX, bow kite, canopy material, nano, Cabrinha news regarding conditions, wind range, proper sizing, control, pull, holding an edge, boosting, types of gear, kiteboard alternatives, wings, and everything from videos, bar and lines, kite stability, various options/offers available in stock, and more.
Join us at an event demo to try out the latest in Cabrinha kites. Meet the Cabrinha team riders, get insights about the latest in the sport. Level up your sessions.
We love our customers. Phone, email or message us for more info.
We offer FREE shipping on most Cabrinha kites, kiteboards, foils, surf, spreader bars, chicken loops, and accessories (some minimum quantities apply). You can also choose local pick up. Use the navigation below to find the products you are looking for quickly and easily.
Cabrinha leads the industry in safety and performance. Since 2000, Cabrinha, a subsidiary of the Pryde Group, has climbed the ranks to take the position as the leading kitesurfing brand, selling in over 40 countries worldwide. Inspired and driven by Maui waterman, Pete Cabrinha, the company produces everything from kites to boards to accessories and sponsors the top athletes in the sport.
The Cabrinha approach to kiteboarding has evolved very much from the same philosophy that Pete has applied to his many years of surfing.
By keeping an open mind to all styles of riding and embracing new technologies, Cabrinha has been able to lead kitesurfing into a new era of performance.