2019 ION Apex 7
What ION has to say about the 2019 ION Waist Harness Apex 7
The APEX 7 sets totally new standards, it's the crème de la crème in harness design and the advancement of our bestseller. The unique extruded Plus_Spine and higher outline provide support where needed. The design features controlled stiffness in the center with flexible side parts, resulting in a perfectly balanced harness. With a flex index* of 7 it is one of the medium stiff models of our range. The APEX 7 stands for top quality, top comfort and top all-round performance.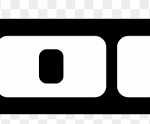 2019 ION Apex 7
KEY FEATURES
Supported EVA: Polymere Spine for 100% ergonomic support adjustment
C_Bar: Fiber reinforced injection material with a modular exchangeable metal hook.The new tension lever tightens the harness without changing the buckle settings.
Internal Flex_Belt: Keeps your harness in place when unhooked
Inside EVA: Internal EVA construction for optimised comfort
*Flex Index (1-20): The flex index describes the rigidity of the harness.
Higher flex index = hard and rigid = direct feeling
Lower flex index = soft and flexible = comfortable