2017 Slingshot Karolina Pro 135
2017 Slingshot Karolina Pro 135
Building on the popularity of last year's Refraction Karolina model, this freestyle-focused board is designed with hard-charging, aggressive and powered-up female riders in mind. It is modeled to the demands of world champion Karolina Winkowska. You will generate great power with or without boots and will love its smooth load and pop. It's great for big airs and cushy landings thanks to a progressive rocker profile, subtle V-spine and wood core construction. When you press on rails or fun boxes, you will notice that you're pressing on a flat surface with raise edges that prevents you from catching an edge.
Package Includes:
Karolina Pro board, 4 x 2.0″ (5.08 CM ) kite fins and fin screws, grab handle
Out of stock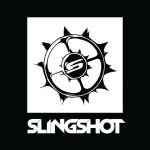 MORE ABOUT THE 2017 KAROLINA PRO
Pro model board for world champion Karolina Winkowska
Tailored Specifically for aggressive female riders
Great load and pop, big airs and soft landings
Smooth, consistent flex with Bedrock Carbon Insert
Flexible, durable made in the USA wood-core construction
WHY YOU'LL LOVE THE 2017 KAROLINA PRO
You'll love the Karolina Pro if you're an aggressive female rider who wants a freestyle-specific board that will take you, and your game, to the next level.
NEW Carbon bedrock inserts: 
In 2017 you will notice lighter boards, a more continuous flex pattern and performance that is tuned precisely for each board's design concept. You asked for weight reduction, better flex control and increased feel. You got it. Our engineers accomplished this by inventing new carbon-reinforced inserts, which will replace the Fastrack system on all 2017 boards. In testing, our team riders quickly noticed how solid the inserts are, hence the name Bedrock Carbon Inserts. The new inserts are a Slingshot exclusive and are designed to offer you a solid connection to a board that still needs to flex. They use the industry-standard M6 hardware and are reinforced with light-weight, high-strength carbon fiber. With this development, our engineers were able to define a new level of performance and durability in twin tip construction. The insert pull strength is increased by 30%, while the overall board weight is cut by 10%.
Base and rails:
Slingshot base thicknesses are as follows: Refraction- .7mm DuraGlide base; Asylum- .4mm standard base; Misfit- .2mm standard base; Karolina Pro- .2mm standard base. All Slingshot twin tips are lined with a full urethane rail, which provides dampening and protects the board form impact. For 2017, we've been able to achieve a broader, more vibrant range of colors for our urethane for even more visual appeal.
NACA tech  laser channels:
Precision laser-cut NACA Tech channels allow Slingshot to fine-tune each board in its lineup for specific performance characteristics. Channels improve water flow and board speed, grip and pop, edging and general performance and feel.
Slingshot wood core construction:
Every Slingshot kiteboard is hand built in the United States, in a small factory just down the road from company headquarters in Hood River. Boards are made from vertically laminated wood cores. This process utilizes the collective strength of the wood's end grain and creates boards with unrivaled pop, rebound and flex characteristics. Nothing beats a wood core.
Brand
Slingshot Kiteboarding
Buy Slingshot Kites, Foils, Boards and Accessories (On Sale now)
Slingshot Sports KiteBoarding, Wake, Surf Gear.
Kites, boards for kite, wake and surf, foils, and accessories from slingshot sports are some of the best in the industry
History of Slingshot
Since 1981 Tony Logosz and his brother Jeff have dedicated themselves to the performance and design of quality water sports equipment. Years of hard work and innovation, that is spawned from Tony's ability to think in original ways, is what fuels them today. In 1999, after numerous innovations in windsurfing, wakeboarding and other major sports, both set forth to found Slingshot. Since then Slingshot has grown to be a global brand which caters to top kiteboarders and wakeboarders in the world.
Slingshot in today's board sports industry
Slingshot today: achieving this level of success commits us to our core beliefs. People who ride Slingshot will always come first. Our commitment to quality, innovative design, testing and riding have been a driving force for an entire decade. Through this decade we have been awarded four U.S. patents that make kiteboarding more convenient and safer. We also proudly license patents, from other great innovators of our sport, to help establish high levels of quality and set industry standards. This contributes to the prosperity and growth of kiteboarding and wakeboarding. Have a question about Slingshot Kites, Slingshot Kiteboards or Slingshot Accessories?
info@kiteboardingcloseouts.com
Kiteboarding Sale
Sale Prices - Get the Best Sales online
See our kiteboarding equipment that we have for sale by looking at the items below marked with the circular blue "Sale" sign, or navigate to the homepage and look at the bottom under the section:
ON SALE NOW! DISCOUNTED KITEBOARDING GEAR
Kiteboarding Kites
If you are looking for kiteboarding kites for sale, we can help. At Kiteboarding Closeouts, we often buy previous season inventory in bulk so we can pass those savings on to you. Contact us to find out if we have the kite you are looking for. You can purchase with or without bar and lines.
Slingshot Kiteboarding Kites
-Slingshot kite for sale:
See our current inventory of slingshot kites In general we usually carry:
Slingshot Rally Kite
Slingshot SST Kite
Slingshot RPM Kite
See this page to view
kites for sale
Sale Prices
Sale prices can vary based on new vs. used. For instance, we may have a 2015 for under $400 or a new kite for $1,221. Review the products below to see our current stock of new and used slingshot kites.