Slingshot Hope Craft V1 103
Slingshot Hope Craft V1 103
Responsive / Pro / Performance
Designed to the exact specifications and requirements of world champion foiler Fred Hope, the Hope Craft V1 is our all-new premiere-performance kitefoil board.
Package Includes:
Hope Craft V1 Board, (Foil Track Hardware not included)
Out of stock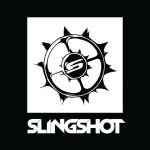 Fred Hope has been foiling for a long time. The world champion knows what works and what doesn't. We decided to give him free-reign to design exactly what he wants. The result is the all-new Hope Craft V1. Fred is always trying new tricks on his foil and he wanted slightly more volume in the nose than the smaller boards we make so that he could recover from touchdowns after radical maneuvers. He also needed stiffness. When you are moving at speed and heading into turns with serious pressure, you need that hero-level stiffness. The Hope Craft V1 takes true performance to the next level. If you are looking for a board that can keep up with your progression, the Hope Craft is your ticket to glide.
Why We Made It
We built the Hope Craft to satisfy the exact foiling needs of world champion foiler Fred Hope.
Why You'll Love It
This is the most responsive, performance-driven foil board we have ever built
Premium lightweight construction makes this board extremely nimble beneath your feet
The stiffest foil board we make delivers high-pressure turns and amazing upwind charging
NEW Max Volume Nose
---
We built and placed more volume in the nose on the Hope Craft to aid in recoveries on touchdowns and waterstarts. This added volume will make learning and mastering new tricks easier.
NEW Pro Stiffness Core
---
The stiffest core we make! We implemented both wood and PVC stringers and a new beefed-up glass layup. This results in little to no flex when the board is under pressure during turns or charging upwind.
Beveled Rails
---
Beveled rails prevent the board from grabbing the water when you touch down, which allows you to skip off the water and keep going instead of grinding to a halt.
Corduroy Eva
---
Super soft EVA features a corduroy texture that provides tons of grip (and is as pleasing to your feet as it is to the eye).
Adjustable Foil Track Mount
---
The adjustable mount allows you to slide your foil forward and aft on your board to fine tune how it feels and performs based on your size, ability, and personal preference.
Brand
Slingshot Kiteboarding
Buy Slingshot Kites, Foils, Boards and Accessories (On Sale now)
Slingshot Sports KiteBoarding, Wake, Surf Gear.
Kites, boards for kite, wake and surf, foils, and accessories from slingshot sports are some of the best in the industry
History of Slingshot
Since 1981 Tony Logosz and his brother Jeff have dedicated themselves to the performance and design of quality water sports equipment. Years of hard work and innovation, that is spawned from Tony's ability to think in original ways, is what fuels them today. In 1999, after numerous innovations in windsurfing, wakeboarding and other major sports, both set forth to found Slingshot. Since then Slingshot has grown to be a global brand which caters to top kiteboarders and wakeboarders in the world.
Slingshot in today's board sports industry
Slingshot today: achieving this level of success commits us to our core beliefs. People who ride Slingshot will always come first. Our commitment to quality, innovative design, testing and riding have been a driving force for an entire decade. Through this decade we have been awarded four U.S. patents that make kiteboarding more convenient and safer. We also proudly license patents, from other great innovators of our sport, to help establish high levels of quality and set industry standards. This contributes to the prosperity and growth of kiteboarding and wakeboarding. Have a question about Slingshot Kites, Slingshot Kiteboards or Slingshot Accessories?
info@kiteboardingcloseouts.com
Kiteboarding Sale
Sale Prices - Get the Best Sales online
See our kiteboarding equipment that we have for sale by looking at the items below marked with the circular blue "Sale" sign, or navigate to the homepage and look at the bottom under the section:
ON SALE NOW! DISCOUNTED KITEBOARDING GEAR
Kiteboarding Kites
If you are looking for kiteboarding kites for sale, we can help. At Kiteboarding Closeouts, we often buy previous season inventory in bulk so we can pass those savings on to you. Contact us to find out if we have the kite you are looking for. You can purchase with or without bar and lines.
Slingshot Kiteboarding Kites
-Slingshot kite for sale:
See our current inventory of slingshot kites In general we usually carry:
Slingshot Rally Kite
Slingshot SST Kite
Slingshot RPM Kite
See this page to view
kites for sale
Sale Prices
Sale prices can vary based on new vs. used. For instance, we may have a 2015 for under $400 or a new kite for $1,221. Review the products below to see our current stock of new and used slingshot kites.