Ride Engine Dad Board Foil Surfboard 5'2″ + Futura Surf 76cm Foil Package
Ride Engine Dad Board Foil Surfboard 5'2″ + Futura Surf 76cm Foil Package
$1,579.00
Making the transition from your daily driver surfboard to a hydrofoil board can be daunting. The Dad Board shape is designed to keep the stable paddle feeling of your traditional board allowing you to dig in and focus on the foil.
Out of stock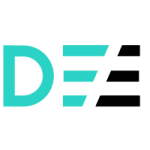 The Board: 
Dad Board feels comfortably familiar as you transition from your regular surfboard.
Traditional Outline
Full Volume
Softer Bottom Contour
The Foil: 
The magical Manta 76 front wing and 42 rear stabilizer.
Large, low-aspect shape.
Inverted Gull Wing outline that gives it much better top-end speed and easy to engage pumping performance compared than many foils of similar size and surface area.
Alloy Futura mast and fuselage tuned for flight.
Package Includes: 
Dad Board 5'2", Alloy mast: 71cm (28"), Alloy Pedestal mount, Alloy fuselage 61cm (24"), Manta carbon 76cm front wing (76cm span), Futura carbon 42 rear stabilizer wing (42cm span), Rear wing mounting shim, Titanium hardware kit, Futura neoprene wing covers, Component travel case