Designed for superior comfort and performance, the Apex is the market's leading ergonomic binding for all styles of twin tip riding in a low profile color scheme. Featuring our exclusive X-Factor Ergo Strap, every rider can have precision positioning and adjustability while still retaining remarkable comfort. The four-way adjustable foot strap can also be conformed to both large and small feet, keeping kiters locked-in and confident when riding. One of the most comfortable and lightweight bindings on the market, the Apex gives riders a direct pad-to-board contact and seamless feel.
Includes four (4) washers and four (4) screws for board attachment.
PERFORMANCE FEATURES
X-Factor Ergo Strap = Exclusive, fully molded foot strap with four adjustment points (All four corners of the strap have precision adjustability to adapt to any foot)
Sidewall Footbed Cushioning = Integrated EVA cushions protect the foot from hard surfaces
Adjustable Heel Pad Durometry = Adjustable heel pad hardness to satisfy any rider preference
Micro Stance/Angle Adjustment = Allows for precise stance angle positioning
Adjustable Side Wing Positions = Provides lateral foot support while keeping a comfortable feel + adjustable side wings to ensure perfect strap positioning & fit
Open Frame Geometry = Injection-molded plate encircles the pad to reduce weight & provide a direct pad-to-board interface for outstanding board feel
Regular fits:
US men's shoe sizes 5 - 12
US women's shoe sizes 6.5 - 13.5
XL fits:
US men's shoe sizes 9 - 15
US women's shoe sizes 10.5 - 16.5
Brand
Naish
Naish Kites offer the Sigma Series!
Naish have been at the forefront of the kiteboarding industry since the very beginning. A few years ago the bow kite took the kiting world by storm and Naish have developed this concept even further. Naish Introduced the Sigma Series!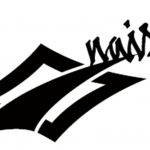 | | |
| --- | --- |
| Size | Regular (5-12), XL (9-15) |