Lift High Aspect Wing – 25 Back
Lift High Aspect Wing – 25 Back
$265.00
Our high aspect wings are designed to increase glide ratio which essentially improves the riders ability to pump the foil and connect multiple rides in one. Being a Lift , we don't compromise on performance. Our wing sections are fine tuned for minimal drag and our construction is stout.  Pictures show front and back assembly. This item includes the wing front only — back, mast and board sold separately.
In stock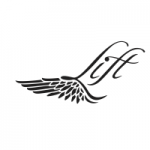 HIGH ASPECT WING – 25 BACK
This is our smallest of stabilizers in an effort to reduce drag, but with increased fuselage length to regain pitch control. This wing is built to perform. For more control, check out our larger stabilizers.
Note: The larger front wings require less stabilizer. Item is on backorder and will ship in August.
All wings come with a protective transportation case.