2022 KT Foil Board Wing Drifter
KT Wing Drifter
Ultra Carbon Monocoque Construction.
Prone, Wing, Sup Keith Teboul: "High volume, compact, all around awe- some flying. The Wing Drifter features a fuller outline for an easier paddle and increased stability when in the air.
KT Surfing signature quad concave bottom with beveled rails for the smoothest touchdown and fastest release when foiling. Rail shape/tuck for quick paddling and fast release to take flight. The bigger sizes of the Wing Drifter are uncompromisingly dedicated to Wing-foiling and Sup-foiling. Its key characteristic also being a super compact build paired with a high volume and wide shape.
New for the 2022/23 model is a modified deck shape for increased comfort when winging. Constant volume flow provides enough float and stability to get going with a wing or paddle, yet doesn't feel bulky or cumbersome in flight when wanting to turn or pump. Additional insert options for wing."
Futures 10.75" Fin Boxes, Comes without foil.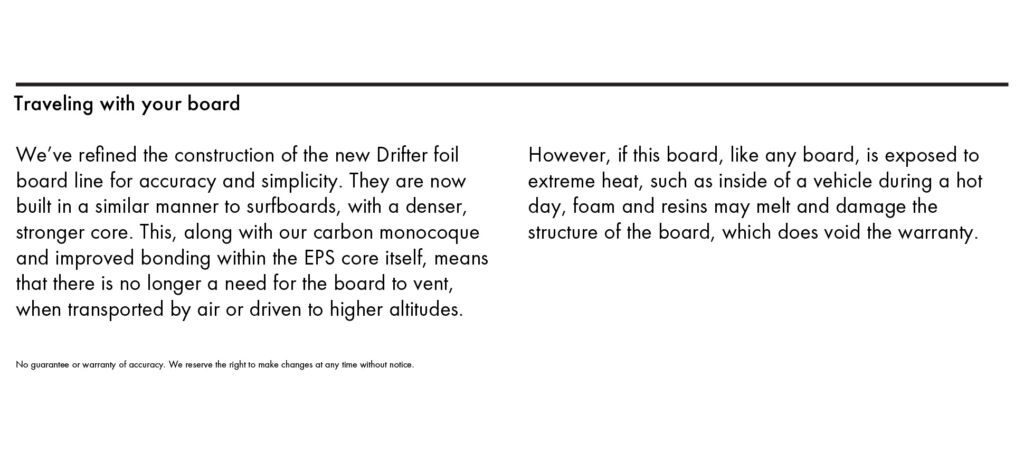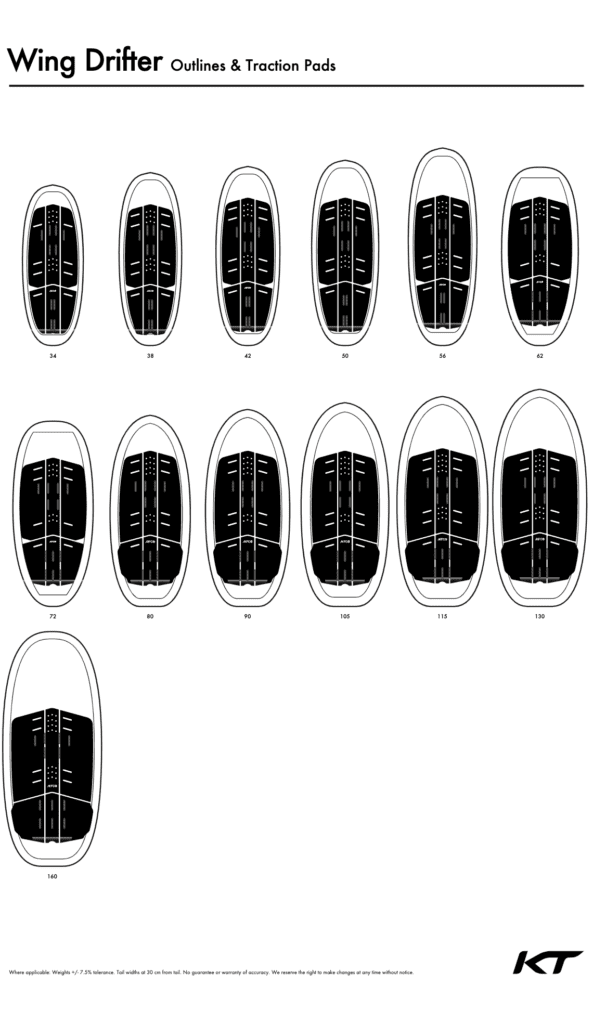 | | |
| --- | --- |
| Size | 4'8" (38L), 4'10" (42L), 5'2" (80L), 5'4" (90L), 5'6" (105L), 5'8" (115L), 6'0" (130L), 6'2" (160L) |