Intro Kiteboarding Lesson in Cocoa Beach, Florida
Intro Kiteboarding Lesson in Cocoa Beach, Florida
$275.00 – $500.00
Intro Kiteboarding Lesson (2.5~3 Hours)
Gift Certificates will be emailed after purchase is complete. This is usually within 24 hours. Recipient will call or email to schedule lesson. If purchasing for someone else, please specify who the Gift Certificate is for via email, note option or phone.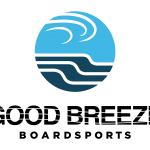 Intro Lesson (about 2.5 hours):
2.5 Hours
$275 for one person
add a second person for only $25
$125 each for three or more
This lesson can be done on land or in shallow water (condition dependent). It is very important to learn proper kite skills before adding the element of water. All lessons are booked private unless you bring a partner(s).
In this lesson you will:
- Fly a trainer* (foil) Kite to learn basic Kite control
- Determine desired wind directions and speeds
- Learn basic terminology
- Learn about the "Wind Window"
- Setup an inflatable kite
- Learn basic kite control with an inflatable kite
- Rotate and un-rotate the bar
- Activate the safety system/quick release mechanism
- Learn about "Self Rescue"
- Explore all areas of the "Wind Window" while learning the clock positions
- Learn how to launch and land
- Pilot the kite with one hand and walk with the kite
- Learn about launching and landing
| | |
| --- | --- |
| Number of People | 1, 2, 3, 4 |
Brand
Good Breeze Kiteboarding
Good Breeze Kiteboarding offers kiteboarding lessons and equipment in the Cocoa Beach area of Florida. Stocking all the top kitesurfing brands. Known for having the best instructors and classes. For more information on Lesson...
CLICK HERE!