Carved Ultra 2 Bindings
$399.95
Micro-adjust your straps on the fly with our snowboard-inspired bindings. Click, click, and they're snug! Our latest generation features simplified complexity and improved functionality. Less material, smoother rachets, thicker padding, and optimized strap curvature provide sneaker-like comfort and ease of use.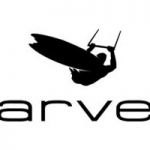 ULTRA PADS & STRAPS
Boot like fit and click-to-fit buckle system.
Meet the ultimate in comfort and adjustability. The new Carved Customs Ultra pads and straps feature new fingertip control with a snowboard inspired tongue and click-buckle system we call PowerTrim. Not only is the closure system micro adjustable but it also can be used "on the fly".
The Ultras are engineered for a custom orthotic fit. The pad baseplate is designed with 2 stance positions on the x-axis (board length); 11 stance angle options; and 6 options in the y-axis (board width). There is no other pad/base system that is more adjustable. The straps are equally customizable. The four strap tongues (aka Strap Lock Wings) are also adjustable in both x and y-axis without tools. Want to move your straps closer to your toes? No problem, the easy to adjust Strap Lock Wings are easily adjusted by hand. The neoprene and memory foam padding conforms to any foot size or shape for sneaker-like comfort.