2021 Cabrinha Mantis Wing With Windows
Mantis WING OVERVIEW
CROSSOVER FREERIDE NEW MANTIS The sport of Wingsurfing has continued to grow and its boundaries are constantly expanding. As the sport progresses we are finding more and more methods to harness the wind power, from downwind runs and wave riding, through to flat water light wind cruising and freestyle. It's clear that the product offering has needed to grow to help reach these varying aspects and give people the right tools for their trade. This year we are proud to introduce the Mantis to our current Crosswing X2 series. With a nod towards lightweight handling needed for surfing and down winding, the Mantis also comes in an expanded range of sizing as well as in a window option to provide more visibility in those crowded areas. The excitement of this fast evolving sport is unprecedented and we are proud to be at the forefront of this with the most up to date designs on the market.
DESIGN PROFILE
Visibility, Leading Edge Inflatable Dihedral with a medium aspect ratio outline, Rigid frame and lightweight design There are a million new ways to fly. And the all new Mantis from Cabrinha is our most versatile way to take flight. The Mantis is a streamlined, light weight but extremely rigid hand held wing that will power up any foilboard, surfboard, skate or snowboard. It has a simple inflated frame and single strut to keep things light and tight. The Mantis is ideal for surfing. While fully depowered it will fly perfectly wherever you place it, or you can steer it through your turns with our unique front handle. Generous, and strategically placed windows keep your range of visibility clear so you can focus on the task at hand. But what makes the Mantis an absolute joy to fly is its tightly controlled frame. It's stiffness allows you to power right through the gusts or take to the air. Any way you want to fly it, the Mantis will deliver performance and predictability in an incredibly simple to use wing.
FEATURES & BENEFITS
• TPU window with center load seam
• High Center-LE diameter and progressive taper, for improved stiffness & canopy tension, with upwind efficiency
• Controllable power in a wide range of wind conditions
• HD large diameter closing seam construction
• Balanced dihedral for power-to-stability ratio
• High rigidity single strut for low weight and predictable depower
• Nano Tech Ripstop
• High Tenacity Dacron LE
• Sprint Inflation Valve
• Extremely safe operation
• Kevlar wingtip reinforcement
• Safety wrist leash included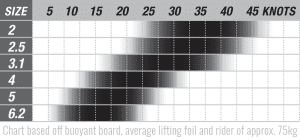 | | |
| --- | --- |
| Wing Surfer Size | 2.0m, 2.5m, 3.1m, 4.0m, 5.0m, 6.2m |
Brand
Cabrinha Kites
Cabrinha Kiteboarding
kites -  Cabrinha Boards, Cabrinha foils & surf
Whether you are looking for the new Cabrinha Moto Kite or popular kites like the Cabrinha Switchblade, Contra, Kiteboarding Closeouts can help you get your complete quiver together and get you out on the water. Set up a user name and password with us to start shopping for state-of-the-art Cabrinha gear.
We carry all of the latest Cabrinha products. Follow us on Instagram to see the latest sales, trends, and promotions.
From beginner rider to advanced improve your sesh with Cabrinha's product lineup. For more information stop by our shop or call us. We even provide instructions (in English). Explore FX, bow kite, canopy material, nano, Cabrinha news regarding conditions, wind range, proper sizing, control, pull, holding an edge, boosting, types of gear, kiteboard alternatives, wings, and everything from videos, bar and lines, kite stability, various options/offers available in stock, and more.
Join us at an event demo to try out the latest in Cabrinha kites. Meet the Cabrinha team riders, get insights about the latest in the sport. Level up your sessions.
We love our customers. Phone, email or message us for more info.
We offer FREE shipping on most Cabrinha kites, kiteboards, foils, surf, spreader bars, chicken loops, and accessories (some minimum quantities apply). You can also choose local pick up. Use the navigation below to find the products you are looking for quickly and easily.
Cabrinha leads the industry in safety and performance. Since 2000, Cabrinha, a subsidiary of the Pryde Group, has climbed the ranks to take the position as the leading kitesurfing brand, selling in over 40 countries worldwide. Inspired and driven by Maui waterman, Pete Cabrinha, the company produces everything from kites to boards to accessories and sponsors the top athletes in the sport.
The Cabrinha approach to kiteboarding has evolved very much from the same philosophy that Pete has applied to his many years of surfing.
By keeping an open mind to all styles of riding and embracing new technologies, Cabrinha has been able to lead kitesurfing into a new era of performance.