EPIC Wake or Kite Foil Kit- Armstrong HS1250 & AK Phazer
This is a killer price on foil kit that would be great for wake foiling, tow or kite foiling! The foil set could be great for surf prone foiling as well with a higher volume board. 
AK PHAZER 3'11
Perfect for kite, wake, tow & pump foiling. Ideal for lightweight & advanced riders in pump & surf. Excellent travel size for kiteboarding. The 3'11" Foilboard is an ultra-compact shape that planes early and offers direct control of the foil. Perfect for kite, wake, tow and pump foiling, this size is suitable for lightweight & advanced riders. 3'11" x 18" 25L
REFLEX CARBON CONSTRUCTION
Full biaxial carbon top deck.
Wood sandwich standing areas.
Heavy-duty foil connection.
The Reflex Carbon construction creates an extremely strong and stiff standing area, covering an ultra-lightweight fused EPS core. The foil connection features a heavy duty high-density load plate, which carries the load of the foil and connects it to the top deck for a direct connection between the foil and the rider.
Armstrong HS1250 A+ Foil Kit
Balance between speed, pump and wave riding ability! The Armstrong HS1250 is next level foiling!
Armstrong's new A+System is taking strength and durability into the future! 
THE HIGH SPEED 1250 WING IS A SUBLIME FOIL! IT'S A TRUE MID ASPECT RATIO FOIL WITH PERFORMANCE AT ITS HEART.
The sleek planform is well balanced with enough surface area in the center for low-end power and easy take-off, its relatively narrow tips provide direct but progressive handling and the thin section gives it speed and glide!
Surf it, wing it, wake it, pump it, the HS1250 just keeps on delivering performance and that unique Armstrong feeling.
The sleek planform is well balanced with enough surface area in the centre for low-end power and easy planing, it's relatively narrow tips provide direct but progressive handling and the thin section gives it speed and glide!
The HS1250 is a perfect addition to any Armstrong Quiver or perhaps the ultimate single foil kit to cover the most foil disciplines, maximum speed range, and all conditions.
We recommend the setup below, much depends on rider weight, ability and chosen foil sports.
Wing: HS1250
Mast: M72cm / 28.5"
Fuselage: TC60
Tail Wing: CF300 v2
Weight: 2800g
*Kit comes complete with - Carry case, Polycarbonate Pro Shims, Bi Directional Titanium Washers, Titanium T-nuts, Screws, Torx tool, Protective mast and wing covers.
Brand
Armstrong Foils
Looking for an Armstrong foil, mast, foilboard, complete foil, or fuselage? Armstrong foils are known for their impeccable workmanship, surf, kite, tow stability and have been developed for you the rider who will not accept any substitute. Armstrong masts are renowned for their strength and light-weight design. Using full carbon foil technology combined with precision, Armstrong is becoming a market leader in the Wing, SUP, Kite, Surf, Tow, and Wake world.  We carry Armstrong's full line of foils. -Check out Armstrong's latest products including:
HS625
HS1050
CF1200
HS1250
HS1550 V2
CF1600
HS1850 HA1125
CF2400 v2
See our full line below.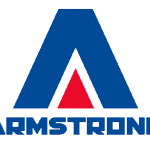 Slingshot Kiteboarding
Buy Slingshot Kites, Foils, Boards and Accessories (On Sale now)
Slingshot Sports KiteBoarding, Wake, Surf Gear.
Kites, boards for kite, wake and surf, foils, and accessories from slingshot sports are some of the best in the industry
History of Slingshot
Since 1981 Tony Logosz and his brother Jeff have dedicated themselves to the performance and design of quality water sports equipment. Years of hard work and innovation, that is spawned from Tony's ability to think in original ways, is what fuels them today. In 1999, after numerous innovations in windsurfing, wakeboarding and other major sports, both set forth to found Slingshot. Since then Slingshot has grown to be a global brand which caters to top kiteboarders and wakeboarders in the world.
Slingshot in today's board sports industry
Slingshot today: achieving this level of success commits us to our core beliefs. People who ride Slingshot will always come first. Our commitment to quality, innovative design, testing and riding have been a driving force for an entire decade. Through this decade we have been awarded four U.S. patents that make kiteboarding more convenient and safer. We also proudly license patents, from other great innovators of our sport, to help establish high levels of quality and set industry standards. This contributes to the prosperity and growth of kiteboarding and wakeboarding. Have a question about Slingshot Kites, Slingshot Kiteboards or Slingshot Accessories?
info@kiteboardingcloseouts.com
Kiteboarding Sale
Sale Prices - Get the Best Sales online
See our kiteboarding equipment that we have for sale by looking at the items below marked with the circular blue "Sale" sign, or navigate to the homepage and look at the bottom under the section:
ON SALE NOW! DISCOUNTED KITEBOARDING GEAR
Kiteboarding Kites
If you are looking for kiteboarding kites for sale, we can help. At Kiteboarding Closeouts, we often buy previous season inventory in bulk so we can pass those savings on to you. Contact us to find out if we have the kite you are looking for. You can purchase with or without bar and lines.
Slingshot Kiteboarding Kites
-Slingshot kite for sale:
See our current inventory of slingshot kites In general we usually carry:
Slingshot Rally Kite
Slingshot SST Kite
Slingshot RPM Kite
See this page to view
kites for sale
Sale Prices
Sale prices can vary based on new vs. used. For instance, we may have a 2015 for under $400 or a new kite for $1,221. Review the products below to see our current stock of new and used slingshot kites.