Armstrong Golf Bag – Foil Travel Bag
Armstrong Golf Bag – Foil Travel Bag
$299.99
Tired of having to carry all of your foil gear? Having difficulty traveling with your foil set up? Try this Armstrong golf bag for easy transportation of your set up, whether you're flying or just bringing your gear out for a session, the durable wheels on the bag makes everything so much easier!
Out of stock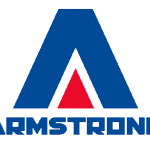 Golf bags traditionally travel free...
Now Foilers can enjoy the benefits of a hole in one!
Has durable wheels for easy transporting.
Dimensions: 140cm(55") * 60cm(24") * 20cm(8") deep
Brand
Armstrong Foils
Looking for an Armstrong foil, mast, foilboard, complete foil, or fuselage? Armstrong foils are known for their impeccable workmanship, surf, kite, tow stability and have been developed for you the rider who will not accept any substitute. Armstrong masts are renowned for their strength and light-weight design. Using full carbon foil technology combined with precision, Armstrong is becoming a market leader in the Wing, SUP, Kite, Surf, Tow, and Wake world.  We carry Armstrong's full line of foils. -Check out Armstrong's latest products including:
HS625
HS1050
CF1200
HS1250
HS1550 V2
CF1600
HS1850 HA1125
CF2400 v2
See our full line below.