2023 Slingshot Impact XR V1
2023 Slingshot Impact XR V1
**We are expecting to receive these mid September. Give us a call now at (321) 252-5483 to reserve yours!**
Carve / Performance / Surf
Designed to the exact specifications and requirements of Industry legend and Kitesurf pioneer Ben Wilson, The all-new Impact XR is his choice for true wave performance.
Package Includes:
Impact XR V1 board, FCSII Reactor Tri-Fin set up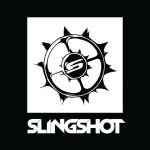 Our new Impact kite surfboard is a full-power, pedal-to-the-metal board, built to shred a clean wall of swell to pieces. Thanks to its narrower pulled-in outline and knife squash tail, the Impact is right at home when the waves get big and powerful. Thanks to the Impact's fast planing hull the board rockets upwind on rail getting you back to the top of the peak faster. Then take one step back with your back foot and the board is ready to dissect. The Impact has tons of hold and drive off the bottom, which helps set up and allows for radical hard craving turns off the top. If you're looking for a high-confidence board for charging when the waves get juicy, look no further than the Impact!
Original designs of the 2023 surfboard line were created by Al Emery in close collaboration with World-renowned wave rider, Ben Wilson. Al Emery's passion for surfboard design and shaping evolved from a childhood filled with surfing the surrounding breaks in his backyard of Northern NSW, Australia. Emery Surfboards has now become a global Surfboard brand with boards being ridden all over the globe by world-class surfers, everyday surfers, and all-around rad humans just wanting to have fun.
WHY WE MADE IT
The Impact XR has been designed to excel in true surf conditions. From your home break, to Cloud Break the Impact is a freak of nature.
WHY YOU'LL LOVE IT
XR Construction—the best blend of durability and weight, providing a true surfboard feel
The best board we make for true surf style riding
Modern Squash tail provides pivot-like turning response
NEW MODERN SQUASH TAIL
---
The two slightly rounded edges act as a pair of release points for the water flowing off the back of the Impact that allows for the quickest and sharpest turns in true surf conditions.
NEW THRUSTER FIN CONFIGURATION
---
This three-fin setup is stable, maneuverable and versatile. It holds solidly in powered up action and on steep, critical sections of waves.
XR CONSTRUCTION
---
Premium features such as bamboo in the belly and carbon stringers, our XR Construction produces a more lively, lightweight, high-performance kite surfboard.
UNI-DIRECTIONAL CARBON STRINGER
---
Lengthwise carbon stringers on both the top and bottom provide strength and stiffness.
3K CARBON RAIL SAVERS
---
Carbon Fiber rail patches along the tail help prevent cracking, heel dents and damage from hard landings and deep input.
FCS II REACTOR FINS
---
No tool required—just click in and click out. They're quick, easy, convenient and secure.
| | |
| --- | --- |
| Size | 5'4", 5'6", 5'8", 5'10" |
Brand
Slingshot Kiteboarding
Buy Slingshot Kites, Foils, Boards and Accessories (On Sale now)
Slingshot Sports KiteBoarding, Wake, Surf Gear.
Kites, boards for kite, wake and surf, foils, and accessories from slingshot sports are some of the best in the industry
History of Slingshot
Since 1981 Tony Logosz and his brother Jeff have dedicated themselves to the performance and design of quality water sports equipment. Years of hard work and innovation, that is spawned from Tony's ability to think in original ways, is what fuels them today. In 1999, after numerous innovations in windsurfing, wakeboarding and other major sports, both set forth to found Slingshot. Since then Slingshot has grown to be a global brand which caters to top kiteboarders and wakeboarders in the world.
Slingshot in today's board sports industry
Slingshot today: achieving this level of success commits us to our core beliefs. People who ride Slingshot will always come first. Our commitment to quality, innovative design, testing and riding have been a driving force for an entire decade. Through this decade we have been awarded four U.S. patents that make kiteboarding more convenient and safer. We also proudly license patents, from other great innovators of our sport, to help establish high levels of quality and set industry standards. This contributes to the prosperity and growth of kiteboarding and wakeboarding. Have a question about Slingshot Kites, Slingshot Kiteboards or Slingshot Accessories?
info@kiteboardingcloseouts.com
Kiteboarding Sale
Sale Prices - Get the Best Sales online
See our kiteboarding equipment that we have for sale by looking at the items below marked with the circular blue "Sale" sign, or navigate to the homepage and look at the bottom under the section:
ON SALE NOW! DISCOUNTED KITEBOARDING GEAR
Kiteboarding Kites
If you are looking for kiteboarding kites for sale, we can help. At Kiteboarding Closeouts, we often buy previous season inventory in bulk so we can pass those savings on to you. Contact us to find out if we have the kite you are looking for. You can purchase with or without bar and lines.
Slingshot Kiteboarding Kites
-Slingshot kite for sale:
See our current inventory of slingshot kites In general we usually carry:
Slingshot Rally Kite
Slingshot SST Kite
Slingshot RPM Kite
See this page to view
kites for sale
Sale Prices
Sale prices can vary based on new vs. used. For instance, we may have a 2015 for under $400 or a new kite for $1,221. Review the products below to see our current stock of new and used slingshot kites.