Slingshot Glide V11 Light Wind Twintip Kiteboard
Slingshot Glide V11 Light Wind Twintip Kiteboard
WHY YOU'LL LOVE THE GLIDE
+ The Glide will be the first and last twin tip to get upwind on a light wind day.
+ One of the most proven light wind twin tip shapes of all time
+ Easy to hold power in case the wind picks up, making it one of the most versa-tile "big boards" on the market.
Package includes: Glide board. , NEW kite fins 4 x 1.75" (1.9×15.2cm), NEW grab handle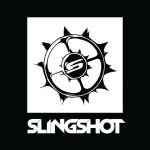 Details
LIGHTWIND | EFFICIENCY | PROGRESSION
When designing the Glide, we set out to create the easiest twin tip in the world to ride. That meant more size and a larger foundation for riders to learn on. Now in it's 11th iteration, The Glide's reputation stands strong as one of the best beginner and light wind twin tips on the market. Last year we introduced the Trapezoidal tip and tail, which increased the effective edge of the board in the water without increasing the overall size and cumbersome nature of a longer board. This also increased the upwind ability of the board for beginners and light wind warriors a like.
GLIDE FEATURES
1. Trapezoidal Tip & Tail:
We introduced the Trapezoidal tip and tail shape last year. It extends your effective board area in the water and also acts a rudder or an additional center fin. The extended length gives you more range and this shape also provides more tracking for upwind performance.
2. Atomic Wood Core:
Sustainably grown Paulownia gives the lively, springy character that Slingshot boards are famous for. Vertically laminated construction harnesses the collective strength of the wood's grain and provides strength, durability and consistent flex over the life of the board.
3. Carbon Bedrock Inserts:
Light, flexible and durable inserts that maintain the board's flex underfoot for a consistent feel f rom tip to tail.
4. Single Concave Hull:
Provides smooth tracking and effortless upwind performance.
5. Singleshot Fusion Sidewall:
We've transferred the same technology found in high durometer urethane skateboard wheels into the rail of all our boards. Our innovative manufacturing process literally infuses the rail into the board cores in one single shot, producing unrivaled dampening and durability.
6. Dura-Light Base:
This .2mm base material is the ideal strength to weight ratio. Lightweight performance in a strong and durable package.
All of our twin tips are made with Sustainably Sourced Wood. Our wood providers are Forest Stewardship Council approved ensuring that products come from responsibly managed forests that provide environmental, social and economic benefits. These standards expand protection of water quality, prohibit harvest of rare old-growth forest, prevent loss of natural forest cover and prohibit the use of highly hazardous chemicals. This approval also protects customary rights of indigenous people, ensuring their voices are part of the certification process and impacts of forest operations are addressed.
Brand
Slingshot Kiteboarding
Buy Slingshot Kites, Foils, Boards and Accessories (On Sale now)
Slingshot Sports KiteBoarding, Wake, Surf Gear.
Kites, boards for kite, wake and surf, foils, and accessories from slingshot sports are some of the best in the industry
History of Slingshot
Since 1981 Tony Logosz and his brother Jeff have dedicated themselves to the performance and design of quality water sports equipment. Years of hard work and innovation, that is spawned from Tony's ability to think in original ways, is what fuels them today. In 1999, after numerous innovations in windsurfing, wakeboarding and other major sports, both set forth to found Slingshot. Since then Slingshot has grown to be a global brand which caters to top kiteboarders and wakeboarders in the world.
Slingshot in today's board sports industry
Slingshot today: achieving this level of success commits us to our core beliefs. People who ride Slingshot will always come first. Our commitment to quality, innovative design, testing and riding have been a driving force for an entire decade. Through this decade we have been awarded four U.S. patents that make kiteboarding more convenient and safer. We also proudly license patents, from other great innovators of our sport, to help establish high levels of quality and set industry standards. This contributes to the prosperity and growth of kiteboarding and wakeboarding. Have a question about Slingshot Kites, Slingshot Kiteboards or Slingshot Accessories?
info@kiteboardingcloseouts.com
Kiteboarding Sale
Sale Prices - Get the Best Sales online
See our kiteboarding equipment that we have for sale by looking at the items below marked with the circular blue "Sale" sign, or navigate to the homepage and look at the bottom under the section:
ON SALE NOW! DISCOUNTED KITEBOARDING GEAR
Kiteboarding Kites
If you are looking for kiteboarding kites for sale, we can help. At Kiteboarding Closeouts, we often buy previous season inventory in bulk so we can pass those savings on to you. Contact us to find out if we have the kite you are looking for. You can purchase with or without bar and lines.
Slingshot Kiteboarding Kites
-Slingshot kite for sale:
See our current inventory of slingshot kites In general we usually carry:
Slingshot Rally Kite
Slingshot SST Kite
Slingshot RPM Kite
See this page to view
kites for sale
Sale Prices
Sale prices can vary based on new vs. used. For instance, we may have a 2015 for under $400 or a new kite for $1,221. Review the products below to see our current stock of new and used slingshot kites.