FOIL OUTLET & HYDROFOIL SALES
FREE SHIPPING within the continental US over $99
Foil Outlet is fueled by Good Breeze Kiteboarding in Cocoa Beach, FL. We are a local kite shop run by passionate kiteboarders. Our goal is to offer quality equipment at closeout pricing. We strive to purchase equipment from the top brands to sell it at "sale" prices. Call today to find out about our offers on new, used, closeout, discounted, B-grade and blemished gear at some unbeatable rates.
Kite Sales and Foiling Gear:
We continuously stock:
Inflatable Kites

Foil Kites

Hydrofoils

Trainer Kites

Stunt Kites

Traction Kites

Kiteboards

Kitesurf Boards

Landboards (Mountainboards)

Accessories

Repair Parts

Replacement Parts

Wetsuits

Wingsurf Wings

Neoprene Accessories and More!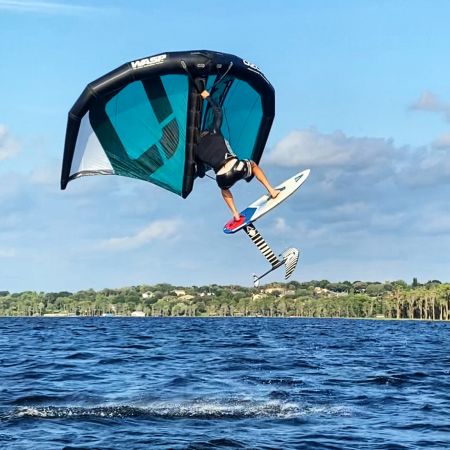 Here at Foil Outlet, we try to keep our inventory up to date the best we can. If you are looking for something particular and do not see it on the site, give us a call so we can get it for you! Feel free to call and give us the opportunity to match or beat prices advertised by other online retailers. All products can be purchased or viewed in our retail location at 110 Dixie Lane in Cocoa Beach, FL 32931. If you are looking for Kiteboarding Lessons, click here.
See our latest deals for new and used equipment: Kites for Sale.
Top Foil Surfing Categories
Our Most Popular Product Categories for all your Foiling Needs.
On Sale Now! Discounted Foil Surfing Gear
Foil Surfing Updates, Sales and Events
CHECK OUT THE FULL FSRL PAGE HERE!  The 2023 Foil Surf Racing League Event is going to be bigger and…
The most common question asked to a kitesurfer is some variation of "do you need a lot of upper body…
Hydrofoiling has begun to revolutionize pretty much every water related board and wind sport. "Foiling" has really taken over wind…