Hi Rise Varial Large and High Roller Surf Foil Package
Slingshot High Roller 4'6"
What Slingshot has to say...
The High Roller is a new generation of foil surfboard designed specifically for paddle-in foil surfing, carving and pumping until your legs catch on fire. Unlike any surfboard you've ever ridden, the High Roller is packed with foil-specific features designed for easy paddling, early takeoff, cat-like agility and Superman pumpability.
Buoyant enough to paddle into tiny waves and compact enough to remain agile and playful once you are foiling.
High volume "S-Rail" paddles like a board twice its length.
Pumps like a madman.
Concave deck gives heel-toe leverage for responsive turning and carving.
Compact, easy to travel with and transport.
Cabrinha High Rise Varial Large-
ALL AROUND ALL-SPORT
SIZE: 65CM MAST
The Varial foil wings are the most progressive we've ever made. These lean foils are universally adaptable to surfing, wake surfing, kitesurfing, and SUP. The possibilities are infinite, the performance is ultimate. The Varial's moderate aspect ratio outline and winglets combine with a faster leaner profile for an efficient blend of lift and drive. Each pump of the wing generates incredible forward momentum. Throw the board into a banking turn and the wing will redirect like it's connected to rails. The winglets provide an added level of stability to the wing and reduces induced drag thereby increasing aerodynamic efficiency, especially when riding through turbulent waters.
The rear wing can be adjusted forward or aft to increase the ability to "carve" or facilitate a more 'locked-in' ride. These light weight wings are constructed with a Pauwlonia wood core and durable Basalt fibers. The wingset mounts to our all new 75cm (29.5 inch) wide nosed fuselage. The wider nose of the fuselage facilitates a significantly more stable connection to the wing.
The wing set and fuselage are compatible with the Cabrinha foil eco system. Choose the mast length that suits your style and performance needs. Board match: AutoPilot, X-Breed Foil, Double Agent.
COMPONENT FEATURES
NEW 750mm extended Wide nose Fuselage with improved stability and hydrodynamics
NEW Adjustable rear wing positioning for increased ability to "carve" or facilitate a more 'locked-in' ride.
Aircraft-grade extruded, anodized 6061-T6 aluminium components
Hollow core Mast extrusion for improved flotation and minimal weight
Lightweight top socket with indicator for use on industry standard track mounting system or 4 point connection
 WING FEATURES
NEW A-Grade Paulownia wood core with unmatched strength / weight ratio
NEW front wing - volcanic triple layer Basalt fiber construction
NEW rear wing - forged composite construction
NEW ABS insert reinforcements
TECH SPECS
Chord: 230mm
Projected area: 148,955.8 mm²
Wingspan: 880mm
AR: 5.2
Volume: 1,888,129 mm³
Set includes:
Top socket, mast, fuselage, grease, wing protectors, foam insert, 
Brand
Cabrinha Kites
Cabrinha Kiteboarding
kites -  Cabrinha Boards, Cabrinha foils & surf
Whether you are looking for the new Cabrinha Moto Kite or popular kites like the Cabrinha Switchblade, Contra, Kiteboarding Closeouts can help you get your complete quiver together and get you out on the water. Set up a user name and password with us to start shopping for state-of-the-art Cabrinha gear.
We carry all of the latest Cabrinha products. Follow us on Instagram to see the latest sales, trends, and promotions.
From beginner rider to advanced improve your sesh with Cabrinha's product lineup. For more information stop by our shop or call us. We even provide instructions (in English). Explore FX, bow kite, canopy material, nano, Cabrinha news regarding conditions, wind range, proper sizing, control, pull, holding an edge, boosting, types of gear, kiteboard alternatives, wings, and everything from videos, bar and lines, kite stability, various options/offers available in stock, and more.
Join us at an event demo to try out the latest in Cabrinha kites. Meet the Cabrinha team riders, get insights about the latest in the sport. Level up your sessions.
We love our customers. Phone, email or message us for more info.
We offer FREE shipping on most Cabrinha kites, kiteboards, foils, surf, spreader bars, chicken loops, and accessories (some minimum quantities apply). You can also choose local pick up. Use the navigation below to find the products you are looking for quickly and easily.
Cabrinha leads the industry in safety and performance. Since 2000, Cabrinha, a subsidiary of the Pryde Group, has climbed the ranks to take the position as the leading kitesurfing brand, selling in over 40 countries worldwide. Inspired and driven by Maui waterman, Pete Cabrinha, the company produces everything from kites to boards to accessories and sponsors the top athletes in the sport.
The Cabrinha approach to kiteboarding has evolved very much from the same philosophy that Pete has applied to his many years of surfing.
By keeping an open mind to all styles of riding and embracing new technologies, Cabrinha has been able to lead kitesurfing into a new era of performance.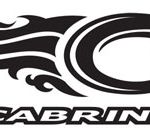 Slingshot Kiteboarding
Buy Slingshot Kites, Foils, Boards and Accessories (On Sale now)
Slingshot Sports KiteBoarding, Wake, Surf Gear.
Kites, boards for kite, wake and surf, foils, and accessories from slingshot sports are some of the best in the industry
History of Slingshot
Since 1981 Tony Logosz and his brother Jeff have dedicated themselves to the performance and design of quality water sports equipment. Years of hard work and innovation, that is spawned from Tony's ability to think in original ways, is what fuels them today. In 1999, after numerous innovations in windsurfing, wakeboarding and other major sports, both set forth to found Slingshot. Since then Slingshot has grown to be a global brand which caters to top kiteboarders and wakeboarders in the world.
Slingshot in today's board sports industry
Slingshot today: achieving this level of success commits us to our core beliefs. People who ride Slingshot will always come first. Our commitment to quality, innovative design, testing and riding have been a driving force for an entire decade. Through this decade we have been awarded four U.S. patents that make kiteboarding more convenient and safer. We also proudly license patents, from other great innovators of our sport, to help establish high levels of quality and set industry standards. This contributes to the prosperity and growth of kiteboarding and wakeboarding. Have a question about Slingshot Kites, Slingshot Kiteboards or Slingshot Accessories?
info@kiteboardingcloseouts.com
Kiteboarding Sale
Sale Prices - Get the Best Sales online
See our kiteboarding equipment that we have for sale by looking at the items below marked with the circular blue "Sale" sign, or navigate to the homepage and look at the bottom under the section:
ON SALE NOW! DISCOUNTED KITEBOARDING GEAR
Kiteboarding Kites
If you are looking for kiteboarding kites for sale, we can help. At Kiteboarding Closeouts, we often buy previous season inventory in bulk so we can pass those savings on to you. Contact us to find out if we have the kite you are looking for. You can purchase with or without bar and lines.
Slingshot Kiteboarding Kites
-Slingshot kite for sale:
See our current inventory of slingshot kites In general we usually carry:
Slingshot Rally Kite
Slingshot SST Kite
Slingshot RPM Kite
See this page to view
kites for sale
Sale Prices
Sale prices can vary based on new vs. used. For instance, we may have a 2015 for under $400 or a new kite for $1,221. Review the products below to see our current stock of new and used slingshot kites.