2023 Slingshot Machine LW V2
2023 Slingshot Machine LW V2
**We are expecting to receive these in mid September. Call us at (321) 252-5483 to reserve yours now!**
The Machine LW V2 returns as the pinnacle of light wind performance. Now in its 2nd year the LW returns even Lighter and more optimized to provide power when the wind speed simply isn't there. Our legendary design team built the Machine LW to help you push the limits of light wind power generation.
Package Includes:
Machine LW V2 Kite, Kite Bag, QSG, Bladder Patch Kit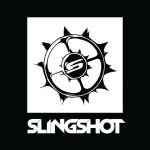 Efficient / Power / Boost
Fresh off its breakout release, the Machine LW returns in its second version even lighter and more optimized to push your light wind riding even further. Featuring an all new leading edge material, the Machine LW V2 boasts reduced weight and even more performance. Keeping the same incredible frame geometry the Machine continues to provide insane upwind trajectory and lofty big air performance. It's highly efficient aspect ratio is tuned to get you on the water first and provide lightning-quick reaction speed Built with our premium 4x4 Canopy Tech the Machine delivers structure, stability and unmatched wind range. This rock solid stability provides confidence for all skill levels.
WHY WE MADE IT
Simply put, we built the Machine LW V2 to enable riders of all skill levels to ride in the least wind possible. It flies upwind, has quick turning, effortless relaunch, and the power to get any rider up on the water.
WHY YOU'LL LOVE IT
The Machine V2 LW will help you ride with more power in less wind
The Machine V2 LW is user-friendly, lightweight, and easy for any rider to use
Built with premium materials, the Machine V2 is guaranteed to last
NEW REDUCED WEIGHT DACRON
---
At Slingshot we are constantly testing and researching new materials. We have implemented a new Dacron in our Leading Edge and Struts that is lighter and more rigid than our past Dacron frames.
SUPERCHARGED KITE GEOMETRY
---
The Machine LW V2 features proprietary kite geometry brought forth by our legendary design team. This secret shape and profile have ushered in the potential for power generation and upwind trajectory.
CLEAN CANOPY
---
We drastically reduced canopy paneling from previous kite models. This reduction decreases the kite's overall weight while also providing a more aerodynamic canopy profile.
STREAMLINED PULLEY-LESS BRIDLE SYSTEM
---
By eliminating pulleys, riders will feel a more instant and direct input kite input. We use ultra thin and static bridle lines. Riders will feel less drag through the air due to this streamlined bridle system.
ONE PUMP SPEED SYSTEM
---
The patented Slingshot invention has gotten an upgrade. We have increased our One Pump tube diameters for cleaner airflow for easier inflation and repositioned the tubes to be more streamlined and durable.
HYBRID OPEN C CANOPY
---
By eliminating the 4th and 5th struts, the design team lightened the kite while increasing its light wind performance. The hybrid geometry provides excellent wind range, instant water relaunch, and insane light wind potential.
4X4 CANOPY TECH
---
The Machine LW V2 is built with Teijin 4x4 reinforced ripstop nylon. This creates the strongest, stiffest, and most durable canopy on the market. Your kite will last longer and feel more stable in the air, especially in gusty wind
MULTIPLE ATTACHMENT POINTS
---
Different attachment points integrated into the kite allow you to fine-tune handling, power, and performance based on your riding style and the conditions of a particular session.
| | |
| --- | --- |
| Size | 15m, 17m |
| Color | Blue, Green, Orange |
Brand
Slingshot Kiteboarding
Buy Slingshot Kites, Foils, Boards and Accessories (On Sale now)
Slingshot Sports KiteBoarding, Wake, Surf Gear.
Kites, boards for kite, wake and surf, foils, and accessories from slingshot sports are some of the best in the industry
History of Slingshot
Since 1981 Tony Logosz and his brother Jeff have dedicated themselves to the performance and design of quality water sports equipment. Years of hard work and innovation, that is spawned from Tony's ability to think in original ways, is what fuels them today. In 1999, after numerous innovations in windsurfing, wakeboarding and other major sports, both set forth to found Slingshot. Since then Slingshot has grown to be a global brand which caters to top kiteboarders and wakeboarders in the world.
Slingshot in today's board sports industry
Slingshot today: achieving this level of success commits us to our core beliefs. People who ride Slingshot will always come first. Our commitment to quality, innovative design, testing and riding have been a driving force for an entire decade. Through this decade we have been awarded four U.S. patents that make kiteboarding more convenient and safer. We also proudly license patents, from other great innovators of our sport, to help establish high levels of quality and set industry standards. This contributes to the prosperity and growth of kiteboarding and wakeboarding. Have a question about Slingshot Kites, Slingshot Kiteboards or Slingshot Accessories?
info@kiteboardingcloseouts.com
Kiteboarding Sale
Sale Prices - Get the Best Sales online
See our kiteboarding equipment that we have for sale by looking at the items below marked with the circular blue "Sale" sign, or navigate to the homepage and look at the bottom under the section:
ON SALE NOW! DISCOUNTED KITEBOARDING GEAR
Kiteboarding Kites
If you are looking for kiteboarding kites for sale, we can help. At Kiteboarding Closeouts, we often buy previous season inventory in bulk so we can pass those savings on to you. Contact us to find out if we have the kite you are looking for. You can purchase with or without bar and lines.
Slingshot Kiteboarding Kites
-Slingshot kite for sale:
See our current inventory of slingshot kites In general we usually carry:
Slingshot Rally Kite
Slingshot SST Kite
Slingshot RPM Kite
See this page to view
kites for sale
Sale Prices
Sale prices can vary based on new vs. used. For instance, we may have a 2015 for under $400 or a new kite for $1,221. Review the products below to see our current stock of new and used slingshot kites.