Slingshot Hover Glide FSURF V4
Slingshot Hover Glide FSURF V4
Surf / Carve / Wake
The Hover Glide FSurf package, built with the 76cm front wing, provides the best of both worlds in foiling. It has the low-end lift and pumpability needed to cruise on even the tiniest of rolling waves and the top-end speed and performance to safely manage larger waves.
Package Includes: 71cm (28″) mast, pedestal, shift fuselage, Infinity 76cm front wing, 42cm rear wing, hardware, shim, neoprene wing covers, custom travel case
Only 1 left in stock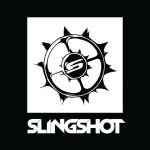 The FSurf foil is the perfect choice for experienced foilers looking for the perfect blend between performance, speed, and pumpability. The FSurf is part of Slingshot's signature Hover Glide foil platform, built with an aluminum structure and outfitted with carbon wings, creating the perfect balance of performance and price.
The FSurf foil comes with a 71cm mast - increasing the responsiveness of the foil and giving surfers a larger range from the foil to the board - ideal for getting more distance out of each "stroke" as surfers pump the foil to maneuver between waves or across flat water. The FSurf is outfitted with our ever popular Infinity 76 surf wing which has a large surface area to feed off smaller amounts of wave energy, support heavier riders (200 lbs +) with ease, and is also the most agile and maneuverable of the surf wings.
The speed range of this foil is also extremely impressive - designed to takeoff early and hang in there at speeds of about 18 mph. This setup is stable and forgiving enough for entry-level foilers to learn with and is super agile and playful for more advanced freeriding as you progress.
SPECS:
72cm (28") mast
INFINITY 76CM FRONT Wing
42cm Rear Stabilizer
Shift Fuselage
Lightweight Pedestal
WHY THEY MADE IT
This setup is stable and forgiving enough for entry-level foilers to learn and is super agile and playful for more advanced freeriding to progress.
WHY YOU'LL LOVE IT
71cm (28") Aluminum Mast.
A complete setup fine-tuned for surf foiling success in a variety of conditions.
Tons of low-end lift, great for small, weak waves, rolling swell, beginners and pumping.
Shift fuselage lets you set your mast in different locations for different performances.
Crossover setup for wake surf foiling.
Hover Glide is a modular system with a wide variety of add-on wings and components.
Neoprene wing covers & custom travel case.
CARBON WINGS AND FORGED ALUMINUM FUSELAGE
Lightweight with a strong, with a stiff and responsive ride.
QUICK CONNECT PEDESTAL BASE
A lighter and even more versatile mounting system. Enjoy the ability to move your Hover Glide fore and aft on your board by using the quick dual-mounting options on our redesigned pedestal.
SHIFT FUSELAGE
The shift fuse allows for 2 positions of the front wing in relation to the mast. A position aligns the mast directly over the front wing. B position moves the front wing further forward in relation to the mast thus adjusting your foil's center of lift further forward. This fuse is recommended for all sports except wind foiling.
SAFE-T WINGLETS
No sharp foil wings here! Our designers focused the foil wingtips down and away from the rider making a smooth and soft edge that helps prevent injuries. They also provide stability for a predictable ride.
NEOPRENE COVERS & TRAVEL CASE
Transport your entire foil in one low profile, padded case. The case is designed specifically for easy transport and has lined, cushioned pockets for wings, mast, fuselage and hardware. Ala carte neoprene covers have you secure for short and quick trip to the beach.
Brand
Slingshot Kiteboarding
Buy Slingshot Kites, Foils, Boards and Accessories (On Sale now)
Slingshot Sports KiteBoarding, Wake, Surf Gear.
Kites, boards for kite, wake and surf, foils, and accessories from slingshot sports are some of the best in the industry
History of Slingshot
Since 1981 Tony Logosz and his brother Jeff have dedicated themselves to the performance and design of quality water sports equipment. Years of hard work and innovation, that is spawned from Tony's ability to think in original ways, is what fuels them today. In 1999, after numerous innovations in windsurfing, wakeboarding and other major sports, both set forth to found Slingshot. Since then Slingshot has grown to be a global brand which caters to top kiteboarders and wakeboarders in the world.
Slingshot in today's board sports industry
Slingshot today: achieving this level of success commits us to our core beliefs. People who ride Slingshot will always come first. Our commitment to quality, innovative design, testing and riding have been a driving force for an entire decade. Through this decade we have been awarded four U.S. patents that make kiteboarding more convenient and safer. We also proudly license patents, from other great innovators of our sport, to help establish high levels of quality and set industry standards. This contributes to the prosperity and growth of kiteboarding and wakeboarding. Have a question about Slingshot Kites, Slingshot Kiteboards or Slingshot Accessories?
info@kiteboardingcloseouts.com
Kiteboarding Sale
Sale Prices - Get the Best Sales online
See our kiteboarding equipment that we have for sale by looking at the items below marked with the circular blue "Sale" sign, or navigate to the homepage and look at the bottom under the section:
ON SALE NOW! DISCOUNTED KITEBOARDING GEAR
Kiteboarding Kites
If you are looking for kiteboarding kites for sale, we can help. At Kiteboarding Closeouts, we often buy previous season inventory in bulk so we can pass those savings on to you. Contact us to find out if we have the kite you are looking for. You can purchase with or without bar and lines.
Slingshot Kiteboarding Kites
-Slingshot kite for sale:
See our current inventory of slingshot kites In general we usually carry:
Slingshot Rally Kite
Slingshot SST Kite
Slingshot RPM Kite
See this page to view
kites for sale
Sale Prices
Sale prices can vary based on new vs. used. For instance, we may have a 2015 for under $400 or a new kite for $1,221. Review the products below to see our current stock of new and used slingshot kites.