Ocean Rodeo Pilot Bar
Below Bar Swivel / Above Bar Trim
Introducing the Pilot Bar, our cleanest, easiest to use front line trim bar to date.
Combining time tested components and materials, the Pilot bar delivers enhanced precision and control to front line trim.
Available in two lengths 46cm and 52cm, with a sheeting throw of 20.5" (~52cm)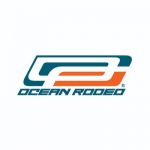 SMOOTH ROLLER
More than just a block or pulley, this is the smoothest action roller we've ever used. Combined with the precision cleating action of the Cleat Lock you can micro trim with precision even when full powered.
CLEAT LOCK
Marine grade stainless steel for maximum bite. The dual purpose cleat lock provides easy trim control with superb line management via velcro hold down.
INTEGRATED BAR FLOATS
EVA Bar floats and bar ends are molded in one piece minimizing the chance of the bar wrapping around lines during wipeouts. Shock cord line holders make line storage a snap.
'HOUR GLASS' BAR OPENING
Made with marine grade stainless steel, the center hole is highly tapered to accept the rugged 12mm PU tubing. The refined shape delivers smooth sheeting at extreme angles.
'ALL IN' CENTER LINE
The rugged 12 mm diameter center line houses flag out depower line and primary load bearing center line. No exposed flag out lines or rope to chafe your fingers, abrade or tangle.
GEN 8 PUNCH OUT TRIM LOOP
In 2001, Ocean Rodeo designed and patented the push away release trim loop. Seventeen years later, the push action is firmly entrenched as the primary method of release throughout the kite boarding industry. As a brand we are very proud to have innovated what is considered a key component, critical to the growth of the sport.
Reliable in both slack line and full powered situations, the push away motion works in opposition to the static connection between rider and control bar, providing a smooth release in all situations.
For added security, the stainless release pin is shrouded by the release cuff, guarding your hand from release pin motion during activation.
The push release cuff tension has been tuned for easy operation in an emergency, yet secure enough to hold firm against the inevitable bumps and bangs encountered while riding.
The entire Gen 8 trim loop assembly has been shortened by 2 cm vs Gen 7 delivering more bottom end sheeting range.
EASY RESET
Push release cuff remains locked up and ready to reset after an eject making reset quite literally a "snap"
REFINED ROTO HUB
Below bar line swivel "Roto Hub" has been further refined, offering up even smoother re-ride action and line twist management.
PRE MOLDED U SHAPED TRIM LOOP
The trim loop is pre molded into a U shape, making reset even easier when combined with the automatic docking and push reset feature.
PRE MOLDED U SHAPED TRIM LOOP
The trim loop is pre molded into a U shape, making reset even easier when combined with the automatic docking and push reset feature.
TAPERED TRIM LOOP RETAINER
Holds the trim loop in place in the event of slack line or extreme sheeting angles, reducing the chance of unwanted unhooking.
PREMIUM TEUFELBERGER FLYING LINES
FL-14 lines front lines (Blue w/ Red Tracer) Break Strength: 405 kgf
Back Lines – FL-10 (Orange w/ Black Tracer)
Break Strength: 335 kgf
Lines are 19 m with 3 m extensions.
PIG TAILS
COMPATIBLE WITH ALL 4 LINE KITES
The Pilot Bar ships with an assortment of premium pigtails, ensuring compatibility with all major kite brands. Each pigtail is individually marked with length, allowing you to also adjust for eventual front line stretch.
20" KITE LEASH
The Pilot Bar comes complete with deluxe 20" leash (extends to 29" under load).
Featuring a heavy duty webbing with flat elastic core, corrosion resistant stainless clip with neoprene cover, and punch out (push away) release cuff with pin and loop reset.
BAR BAG
Coil zip for easy access. Mesh panels for quick drying. Inside pocket for pigtail storage.
Brand
Ocean Rodeo
Ocean Rodeo is based in the Northwest. Built on cold tough terrain, they make durable kites and great drysuits. Their Mako is a really popular kiteboard.