Wing Foil Package Slingshot WingCraft and Ozone Wasp
Wing Foil Package Slingshot WingCraft and Ozone Wasp
$2,799.00 – $2,999.00
This package comes complete with everything you need to get out there on the water for a perfect wing foiling session! 
Package Includes:
2021 Slingshot Wing Craft V1 Foil Board
Slingshot Hover Glide FPump V1
Ozone Wasp V2
2021 Ride Engine Recoil Leash Waist 8′
Slingshot Blow Hard Kite/Wing Pump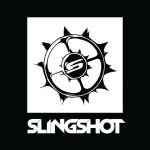 Are all the endless variations of foil boards, hand held wings, and foil options overwhelming you?! Are you looking for a full wing foil package that includes everything you need so you can stop researching options and get out there on the water instead?! Are you looking for a killer deal to save some money on your full set up?! Look no further, this package is for you! For our beginner or our bigger riders we have higher volume board options. Whether you're in higher or lower winds there are also options for different sized wings. This package includes a wing, board, foil set up, wing leash, and pump so you will be ready to get out there on the water on your own customized set up. 
2021 Slingshot Wing Craft V1 Foil Board
COMPACT/STABLE/EFFICIENT
A no compromise wing and foil specific line inspired by our coveted Dwarf Craft foil boards. We started with a compact platform built for pumping and precise foil control, gave it the flat rocker, kick-tail, and width demanded for ultra-early takeoff. Sprinkled in enough thickness and stability for the big guys to do a submerged knee start using even the smallest size in the line, and voilà, the Wing Craft was born. Both tri-strap and offset front foot strap options covers all types of riders from the dominant foot forward surfing crew to the windsport crossovers who switch their feet. The ¾ length EVA deck pad provides limitless traction and a stomp pad to keep you onboard. Crucial to winging the inset SUP style handle in the bottom of the board allows you to carry board and foil in one hand, leaving the other hand free to hold your wing. Whether you are starting out and connecting bumps, charging steep faces or taking to the air, the Wing Craft leaves nothing to be desired.
WHY YOU'LL LOVE THE WING CRAFT
+ Compact shape for pumping and direct foil control
+ Width for early foil release and knee starting stability
+ Beveled Rails to provide release from the water and bounce back from touchdowns
+ Bottom SUP handle – Carry your board and foil in one hand, keeping your wing safely separated
+ Footstrap options for every rider type
+ Quick release foil track – mount your foil without removing bolts from the pedestal
MULTIPLE FOOTSTRAP INSERT POSITIONS
---
Ride with 1 Strap, 2 Straps, 3 straps, half-straps or no straps.
QUICK RELEASE ADJUSTABLE TRACK FOIL MOUNT
---
Allows you to slide your foil forward and aft on your board to fine-tune how it feels and performs based on your size, ability and personal preference. Detach your foil without removing bolts.
3/4 LENGTH EVA DECK PAD
---
Grip everywhere you need it.
LEASH PLUG
---
Keeps your board close at hand.
CHINED RAILS AND KICKTAIL
---
Aids in pumping your board onto foil, and recovering from touchdowns.
INSET BOTTOM HANDLE
---
Allows you to carry your board and foil in one hand, leaving your other hand free to take care of your wing.
Wingcraft Board includes: Board, Pedestal Mounting Hardware
FPump v1
Pump/Wake/Wing
The FPump V1 was developed out of our fascination of 100% natural self-propelled flight. Anyone who has ever owned a foil has tried, yet there are only a rare few that have mastered the art of flat-water pumping without any external power sources. With years of experience (and countless bloopers in the learning process) we've developed the ultimate wing profile and mast height combination to save you all the trouble. The FPump V1 foil delivers massive amounts of lift that will have you pumping effortlessly across the water, riding the smallest of waves imaginable, foiling on the lightest wind days possible, and looking like an all-around hero at your next dock or beachside BBQ.
The FPump V1 foil unlocks the mysterious self-propelled flat-water foiling possibilities. It glides at the slowest of speeds and requires minimal amounts of energy from pumping to maintain flight.
Carbon Composite Wing Construction Stronger and more efficient. This construction benefits you on and off the water.
Quantum 100 Wing Constructed using carbon composites, this high-aspect profile and XL wingspan is the ticket to unlocking your flatwater pumping abilities.
New Quick Connect Pedestal Base A lighter and even more versatile mounting system. Enjoy the ability to move your Hover Glide fore and aft on your board by using the quick dual-mounting options on our redesigned pedestal.
71cm Aircraft-Grade Aluminum Mast A high-performance, aircraft-grade aluminum alloy mast thats been shaped and designed to offer unmatched stiffness and strength.
42cm Rear Stabilizer Wing 42 cm Rear Stabilizer Wing for Slingshot Hover Glide Foils.
Neoprene Wing Covers and Travel Case Whether you are simply heading to the beach or heading around the world, protect your foil with this travel bag and durable neoprene wing covers.
WASP v2
Lightweight inflatable design
Simple to set up and use
Stable with efficient power
WASP V2…the fresh and exciting way of being driven by the elements, it's a whole load of fun across a wide range of disciplines! Perfect for anything that rolls, slides, planes or glides. Following on from the very successful WASP V1, the second-generation design has been extensively reworked offering even more power, control and comfort. It's lightweight, simple to set up, easy to use and offers amazing all-round performance whether you are freeride cruising, wave riding, boosting air tricks, down winding or just starting out.
Features:
Exceptional Ozone Factory construction
Designed with OZ-CAD
Teijin TechnoForce Triple Ripstop canopy & Teijin Triple Ripstop dacron
Internal reinforcements
Double Stitched Folded Seams
Load Distribution Panels
Direct Connect Strut
Reinforced Leading Edge and Strut
Reinforced Trailing Edge
Low Profile Aerodynamic Scuff Pads
Unique bladder construction
Fast Flow Inflate/Deflate Valves
Ergonomic Power Handles
Streamline De-power Handle
Swivel Leash Line with Waist Strap
Harness Line Connection Points
Easy View Windows
Wing Technical Bag
2021 Ride Engine Recoil Leash Waist 8'
The combination of position on the body and coiled construction is the go-to leash set-up for wing surfing, allowing the hands to be free to focus on grip rather than moving the leash away.
Features
7mm polyurethane cord
Coiled cord construction
Rotating connection to waist belt and rail saver
Stainless steel swivels
Easy-adjust waist belt with quick clip
Suggested use: downwind and hydrofoil SUP, small-wave surfing, wing surfing
Slingshot Blow Hard Kite/Wing Pump
This big-daddy, deluxe kite pump makes inflating even your 17m kite a breeze. It's larger, taller, sturdier and has more volume than the traditional kite pump. Newly engineered seals and pistons combined with newly molded handle and feet offer improved ergonomics and inflation speed.
Pump Includes: Kite tether and hook, kite-tuned Slingshot pressure gauge, integrated sand filter, premium high-flow and extra-durable hose, and two extra kite nozzles to fit most kites on the market.
| | |
| --- | --- |
| Wing Craft Board Size | 60L (4'8"), 75L 5'0"), 90L (5'6") |
| Wasp v2 Size | 4m, 5m, 6m |
Brand
Slingshot Kiteboarding
Buy Slingshot Kites, Foils, Boards and Accessories (On Sale now)
Slingshot Sports KiteBoarding, Wake, Surf Gear.
Kites, boards for kite, wake and surf, foils, and accessories from slingshot sports are some of the best in the industry
History of Slingshot
Since 1981 Tony Logosz and his brother Jeff have dedicated themselves to the performance and design of quality water sports equipment. Years of hard work and innovation, that is spawned from Tony's ability to think in original ways, is what fuels them today. In 1999, after numerous innovations in windsurfing, wakeboarding and other major sports, both set forth to found Slingshot. Since then Slingshot has grown to be a global brand which caters to top kiteboarders and wakeboarders in the world.
Slingshot in today's board sports industry
Slingshot today: achieving this level of success commits us to our core beliefs. People who ride Slingshot will always come first. Our commitment to quality, innovative design, testing and riding have been a driving force for an entire decade. Through this decade we have been awarded four U.S. patents that make kiteboarding more convenient and safer. We also proudly license patents, from other great innovators of our sport, to help establish high levels of quality and set industry standards. This contributes to the prosperity and growth of kiteboarding and wakeboarding. Have a question about Slingshot Kites, Slingshot Kiteboards or Slingshot Accessories?
info@kiteboardingcloseouts.com
Kiteboarding Sale
Sale Prices - Get the Best Sales online
See our kiteboarding equipment that we have for sale by looking at the items below marked with the circular blue "Sale" sign, or navigate to the homepage and look at the bottom under the section:
ON SALE NOW! DISCOUNTED KITEBOARDING GEAR
Kiteboarding Kites
If you are looking for kiteboarding kites for sale, we can help. At Kiteboarding Closeouts, we often buy previous season inventory in bulk so we can pass those savings on to you. Contact us to find out if we have the kite you are looking for. You can purchase with or without bar and lines.
Slingshot Kiteboarding Kites
-Slingshot kite for sale:
See our current inventory of slingshot kites In general we usually carry:
Slingshot Rally Kite
Slingshot SST Kite
Slingshot RPM Kite
See this page to view
kites for sale
Sale Prices
Sale prices can vary based on new vs. used. For instance, we may have a 2015 for under $400 or a new kite for $1,221. Review the products below to see our current stock of new and used slingshot kites.